UX Design Manager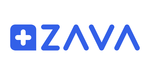 Zava
UX Design Manager 
The healthcare sector is undergoing a digital revolution and Zava is at the forefront of this change. We're currently one of the largest digital healthcare players in Europe, having provided almost 4 million paid consultations since 2011 to patients across Germany, France, UK and Ireland. But we want to do more. We want to break down barriers to health and provide accessible, dependable healthcare to even more patients.
Having recently secured funding of €28m, we're accelerating our growth plans. We're building out our dedicated team of smart, curious people so that we can significantly expand our services and patient offering as well as launch into statutory healthcare systems. 
We are now looking for UX Manager to join and help pursue our design mission of: nurturing an open, innovative, supportive UX Culture to enable the team to become the most patient centric in the world. 
The UX Design Manager will work in a cross-functional environment, adding expertise and experience to our team whilst also directly managing a couple of members of the UX Team. 
Working closely with the Head of UX and the UX Research Manager you will help drive design improvements, refine craft, increase quality of output and inspire and guide those in your team. 
What you can expect from us: 
Opportunity to drive our design direction: Healthcare design is a complex challenge and we will provide the opportunity to help us re-define, improve and build on our achievements to ensure we can become the leader in digital healthcare. 
Chance to influence the future of healthcare: Zava has been able to make efficiency gains in the healthcare sector. To continue pushing boundaries in healthcare our product needs to evolve, we need to continue to build a thorough understanding of our patients and through brilliant UX we can change the future of healthcare.
Craft & Idea Freedom: We want someone passionate about creating ideas and always looking to advance their UX craft. We will provide the environment where you can come up with ideas and make them a reality, implement new processes and share your experience to help us grow as a team. 
Agile, cross-functional working: We work in cross-functional teams consisting of Product Manager, UX/UI Designers, QA, Front and Back End Engineers. Depending on the mission, we also embed or collaborate with others from across the business such as Infrastructure Engineers, Data Analysts, Clinical, Marketing and Legal. You will be embedded into one of these teams as well as leading other UX designers in other teams.
Competitive salary, flexible working and other benefits: Aside from salary we offer a company-wide bonus scheme and training budget. Our brand new, central London office has excellent transport links and every day we get free breakfast, fresh fruit and amazing coffee from  our friendly barista. We're also a dog friendly office.
Day-to-day the work will encompass: 
Leading and Inspiring: You will join as one of the more experienced members of the UX team and you will be helping to motivate and inspire the UX team and cross-functional team, leading the delivery of product/UX projects and initiatives.
Discovery, Research, Design,Test, build & Launch: We need someone who understands the full cycle of UX design and your work day to day could cover the whole range of getting a product from a seed of an idea through to launch. This could cover supporting  user research, running co-design workshops, setting up and running A/B Tests, building prototypes and wireframes, getting ready for launch and then iterating from your findings.
Supporting the Head of UX: You will help the Head of UX with ensuring the team is set up properly to help build outstanding experiences that help our patients You will help drive best practice in design and lead by example.
Keeping up to date with our patients: You will need to constantly review your understanding of our patients. Understand why they want to use digital healthcare, what symptoms they have, what medication they need and how they want to receive online care. Knowing this will help us solve complex customer issues and provide a market leading online healthcare service.
Line Management: You will be the line manager for 2-3 of the UX/UI team, providing coaching, mentorship, support and guidance to help them progress their career and provide expert design for Zava.
For this role you will need to have the following:
Experience line managing, mentoring and guiding a small team of designers. Understanding how to lead effectively, being a source of support and guidance. 
Demonstrable experience of working in a customer facing company and providing design solutions to suit their needs.
Understand UX/UI thoroughly from research,to UI, to Service Design, through to delivery. Proven experience of conducting UX research and being able to use those findings to influence design. 
Passion for your craft. Love what you do, always look to improve and bring that enthusiasm to the team. 
Be a great communicator, understand how to work closely with colleagues from Engineers through to Doctors and marketeers to address them in a language they understand. 
Know what 'outstanding' looks like. Have principles which you believe in regarding top quality design and be able to demonstrate where you've used this and how they have made a difference. 
Experience tracking success, know how to test design, set metrics and understand how design has had a positive impact on users and when it hasn't worked as expected.
It would also be beneficial if you have the following:
Experience working in, or at least a passion for, working in healthcare. 
Can speak German. 
Apply for this job
Tell a friend