User Researcher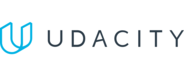 Udacity
Udacity's mission is to power careers through tech education. We're an immersive online learning platform offering hands-on training in fields such as artificial intelligence, machine learning, data science, autonomous systems, cloud computing, and more. We are backed by some of the best-known investors: Andreessen Horowitz, Charles River Ventures, Bertelsmann and Drive Capital, among other leading VC firms. 
Focused on self-empowerment through education, Udacity has the potential to transform the world by providing life-long learners with the chance to skill up in cutting-edge technology, while also creating meaningful impact. We also partner with the enterprise market to bridge the talent shortage and skills gaps during their digital transformation journey. As their partner of choice, we are providing a powerful and differentiated solution to address their needs. If you are inspired to be a core component of this transformational opportunity, read on!
As a User Researcher in the Product Team, you will be a leader and key partner to product managers and business leaders at Udacity to help inform our product and business strategy decisions. You will provide insights about our students, identify and research target markets, audiences, and personas, and work with data analysts to draw insights from user research methodologies and user behavior data. 
Responsibilities
Define and drive strategy for user research, analytics, and customer/market insights at Udacity
Market Research methods, including conjoint analyses, claims tests, and pricing studies
Drive research across multiple layers of the research roadmap
Audience and persona identification and definition
Qualitative and Quantitative User Experience research
Directly interview students and recruit research participants (you will have coordination support)
Empower business and product leaders to perform hands-on user interviews themselves
Create research reports with insights and clear recommendations to Product and Business leaders at Udacity
Perform UI/UX design and usability studies to derive insights and recommend feature improvements
Assist in designing product and market validation experiments
Collaborate with cross-functional team members including software engineers, product managers, designers, marketers, instructional designers, curriculum managers, and sales.
Travel occasionally to Mountain View, California Headquarters in order to conduct research or work with teams
Be a thought leader in the company and voice of our students and partners
What We Value
Background in human computer interaction, user research, market research, statistics, economics or related technical field, and 5+ years of industry experience
Experience directly running and reporting on multiple research methodologies
Experience with data analysis and aggregation tools
Extensive experience with relational databases and SQL
Prior experience with web and mobile product user research preferred
Prior experience with instructional design and/or gamification/games product research preferred
Excellent data communication and story telling ability
Experience in market research agency
Udacity is proud to be an Equal Employment Opportunity employer. We believe that the unique contributions of all Udacians is the driver of our success. To ensure that our products and culture continue to incorporate everyone's perspectives and experience we never discriminate on the basis of regard to race, color, religion, gender, gender identity or expression, sexual orientation, national origin, genetics, disability, age, or veteran status.
Apply for this job
Tell a friend