UX Researcher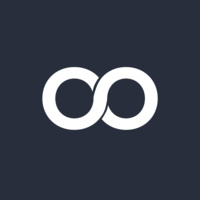 Smooth Operator
Want to redefine how entire industries work by leveraging IoT, Smart Manufacturing and Industry 4.0? We are currently partnering with one of the most innovative industrial companies globally. This leading company is not just a technological pioneer but rather is on its journey to becoming the central player in Industry 4.0 by focusing its strategic growth initiatives on a vast array of solutions, services and business models circling around digital production, smart manufacturing, M2M and IoT. The vanguard for this digital push is their inspiring digital business unit in Berlin.
This digital business unit in close partnership with BCG Digital Ventures is currently working on building the leading end to end IoT platform for machine efficiency and equipment effectiveness. This platform will not just completely reshape how companies produce and elevate their efficiency levels, but at the same time fundamentally augment the way manufacturing employees do their job.
As part of the Product Design team as a User Experience Researcher, you would be the bridge connecting the end user to the Engineering and Product teams. You would systematically investigate users and their requirements in order to add context and insights into the process of designing the user experience. By translating user feedback into actionable items, you would enable the build of this new IoT Platform.
Key Responsibilities
Conduct primary research in an industrial environment
Collect and analyze user behavior and motivations through field visits and user interviews
Collaborate with UX and UI Designers on Product Teams and support them with testing prototypes and concepts
Support and guide research efforts for teams of designers, product owners, engineers, and others
Create an understanding and empathy around user needs
Highlight and discover UX and UI problems to be solved by the product teams
Key Requirements
Previous experience in a UX research role or similar
Experience conducting interviews, contextual field visits, usability studies – live and remote
Experience integrating user research into product designs and design practices
Strong understanding of the strengths and shortcomings of different research methods, including when and how to apply them during the product development process
Effective interpersonal, communication, and collaboration skills
Fluency in English & German, other languages are a plus
BCG Digital Ventures is an Equal Opportunity Employer. All qualified applicants will receive consideration for employment without regard to race, color, age, religion, sex, national origin, disability, protected veteran status, or any other characteristic protected under federal, state or local law.
After clicking "Apply", you will be asked to submit your contact details and resume/CV. To read how BCG Digital Ventures GmbH processes your information, click here: https://www.bcgdv.com/privacy-policy-for-applicants
Processing is based on your consent and you may withdraw it at any time.
Apply for this job
Tell a friend