UI / UX Designer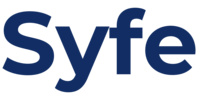 Syfe
Would you be excited to play a crucial role in redefining FinTech? Does the thought of joining the core team at an early-stage startup exhilarate you?
We might be the right fit for you.
This is an opportunity to solve and simplify people's toughest problems when it comes to money. This will put your user-centered design skills to the test. You will be evolving the next-gen platform for an international market (and India soon) on the back of detailed user research.
As part of our Product Design team, you will have the opportunity to create elegant mobile-first experiences to help people better understand and make informed choices for managing their savings. You should be able to explore and design simple and effective solutions, working with the UX, Product and Engineering teams through sketches, wireframes, hi-fi mocks and pixel perfect visual designs. You will evolve the entire look and feel of a new, international (and eventually India) FinTech product.
*Location: Gurgaon, India with occasional international travel *
Key responsibilities
Create wireframes, prototypes, high fidelity mockups and detailed UI and visual design for mobile-first web interfaces and marketing pages
Design the look and feel - design guide, library and system - for a smart, clean and clever FinTech product
Basic Qualifications
Ideal candidate would have of 4+ years of experience as a UI designer, visual designer, product designer or similar role
An available portfolio demonstrating strong visual design skills for web based products - UI, marketing pages - with a mobile-first focus
Experience in designing responsive sites using grid frameworks
Experience working in a tight design cycle and collaborating with the development team for design implementation
Fluency in fast wireframing and prototyping using Invision, Balsamic, JustInMind, Pencil, Proto or any other tools
Fluency in best practices for interaction design, user-centered design process, as well as strong knowledge of user experience principles and techniques
Preferred Qualifications
Experience in designing web-based products from scratch or from early-stage
Fluency in developing design guides, libraries and systems
Solid written and verbal communication skills with the ability to present a strong rationale for design decisions
Please provide a resume and a link to your portfolio of work (a personal site, Dribbble, Behance, etc)
Apply for this job
Tell a friend