UI/UX Designer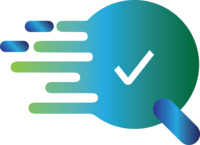 e-navik Holdings
We are hiring a UI/UX designer to join the team. A person who is super excited for building something that has the potential to change the world, who can work independently and who is willing to bring unprecedented speed to the product. A colleague with whom we can share a laugh and who is aware of the latest trends & tools.
We are looking for someone who is also deeply interested and passionate about learning and evolving. A colleague and partner who can see the bigger picture and narrow details. Someone who can plan and develop new ideas from scratch - including designs & data visualizations.
We are not sticklers for educational qualifications, but it helps. Attitude towards agile working, entrepreneurship and product ownership is paramount. This product could be massive, and you could be part of something big.
Benefits
- You can start as a contractor and morph into full time if the chemistry works (Salary mentioned for up to 3 months)
- Potential permanent status depending on the relationship fit between the team members + equity stake in business.
- Flexible working - both location and time. We're based in Cologne (Germany), but often work remotely, and so are keen to speak to non-Cologne candidates.
- Working across the whole product.
Responsibilities
- Gather and evaluate user requirements in collaboration with product managers and engineers
- Illustrate design ideas using storyboards, process flows and sitemaps
- Design graphic user interface elements, like menus, tabs and widgets and spell binding presentation ideas
- Build page navigation buttons and search fields
- Develop UI mockups and prototypes that clearly illustrate how sites function and look like
- Create original graphic designs (e.g. images, sketches and tables)
- Prepare and present rough drafts to internal teams and key stakeholders
- Identify and troubleshoot UX problems (e.g. responsiveness)
- Conduct layout adjustments based on user feedback
- Adhere to style standards on fonts, colors and images
Requirements
- Proven work experience as a UI/UX Designer or similar role
- Portfolio of design projects
- Knowledge of wireframe tools (e.g.
Wireframe.cc
and InVision)
- Up-to-date knowledge of design software like Adobe Illustrator and Photoshop
- Team spirit; strong communication skills to collaborate with various stakeholders
- Good time-management skills
- Fun Loving
Apply for this job
Tell a friend