UI/UX Designer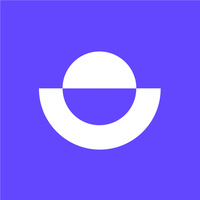 Ensightful
We're hiring for an UI/UX Designer to join our office in Downtown, Vancouver!
In a world of digital apps, social media, and data, most universities and colleges remain in analog. At Ensightful, we're transforming how these institutions look at data by helping instructors utilize student data to provide more personalized and more relevant learning to their students. Our ultimate goal is to help every student become the best student they can be and boost their hopes of landing that dream job after graduation.
Come join our fast-growing team and become a key member responsible for developing a world-class education platform and contributing to our long-term growth and success. Expect lots of room for growth and learning with new challenges daily!
As an UI/UX Designer, you'll be:
Improving current designs of the Ensightful platform and creating designs for new features, functionality, and pages
Updating and evolving the current Branding Guideline into your own
Designing new iOS and Android interfaces for the app version of Ensightful
Creating and designing new visuals such as marketing one-pagers, social media banners, logo variations, graphics, and more
Updating and maintaining our current marketing website (www.ensightful.ca)
Researching UX by attending and interviewing our stakeholders (students, instructors, and directors)
What you'll need:
2+ years of experience working in a UX/UI role
Experienced with design tools such as Figma
Experienced with Adobe Creative Cloud (InDesign, Adobe XD, Illustrator, etc)
Experienced with web design tools such as Webflow
Experienced with deploying design thinking processes and techniques
Portfolio showcasing your best designs whether it's websites, products, or visuals - we want to see them!
You'll get bonus points for:
Previous experience working in a tech startup environment and/or in the higher education industry
Passion for education technology and improving student learning
We're located in Downtown Vancouver, just steps away from the Waterfront skytrain station.
At this time, we are only looking for candidates located in Vancouver.
Apply for this job
Tell a friend