UI Designer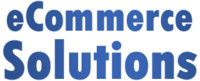 CommApp Solution
We are looking for an experienced and talented UI designer to join our team. You will design and shape unique, user-centric products and experiences. You will be able to make deliberate design decisions and to translate any given user-experience journey into a smooth and intuitive interaction.
Responsibilities:
Work with existing user workflows and wireframes to create interaction flows, visual mockups, and prototypes for software and mobile applications 
Designed UI from inception to final product and produce all the necessary graphical assets for multiple screen dimensions across various mobile devices 
Develop new mock-ups and UI specifications to explain interaction and ideas across multi-platform mobile and web design standards 
Develop and maintain an evolving set of design patterns, branding and style guidelines
MUST HAVE strong ability to solve problems, bring new ideas to the table and contribute ideas / solution to current process and ways to improve it for consistent user interface. 
*Requirement:  *
2 or more years of design experience with visual and interaction design experience 
Good understanding of native layouts and palette development 
Solid understanding of visual and user interface design practices 
Experience with using data and user research to inform design decisions 
Strong communication skills, creativity and ability to contribute strategic decisions and conceptual ideas 
Must have strong integrated problem solving skills and clean design sensibilities for optimal user interface design 
Ability to break down design issues and solve them with clear explanations 
Consistent awareness on UI and UX trends and mobile applications design patterns 
Have experience or willingness to working at a startup
Graphic Design, Branding, Mobile Application Design, Android, Interaction Design, Information Architecture, Ideation, iOS Development, Hospitality, User Interface Design, Ecommerce, Prototyping, Mockups, Useability, Product Design, InVision Prototyping, Visiual designer, Design Patterns, Style guides, React Native, UI Design
Apply for this job
Tell a friend