Product Designer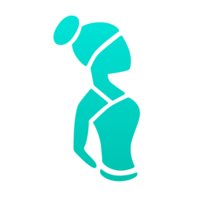 Curtsy
About Curtsy
Curtsy is an app that makes it easy for women to buy and sell clothes from their phones. We use machine learning and AI to radically simplify the process of resale and fashion discovery.
We noticed that existing resale apps were hard to use, filled with spam, and dominated by businesses — not real people. We built Curtsy for women who want to sell casually in order to simplify their lives, who want a sustainable alternative to fast fashion, and who want access to top brands at affordable prices.
We're a product-focused, technical team with an obsession for simple design. We're a YC alum (S16), backed by some of the most reputable investors in the Bay Area. We've doubled our business in the last few months and just recently broke the top 100 apps list for the shopping category in the App Store. We have 100,000 monthly active users and have grown 30% monthly for the last year.
The Role
We're currently a small team of four focused on accelerating the strong momentum that we've had through obsessive focus on our customer experience. As our first hire outside the founding team, we're looking for someone who can steer our product in the right direction, while also wearing the many hats required in a small startup.
In a typical week at Curtsy, you will:
Talk to customers
Dig into the data (analytics, NPS, app store reviews, support requests) to become an expert on the customer and their needs
Help determine the direction of our product through ideation and discussion
Plan and prioritize upcoming releases, and maintain our product roadmap
Lead a design sprint around a new feature or redesign of an existing area in the product
Create mockups and present to the team for discussion
Run in-person customer interviews and user-testing sessions
Support marketing creative efforts as needed
Requirements
Or at least strongly recommended...
4 years of design experience for a consumer-facing product (or equivalent skills)
Examples of work that show your strengths, in a portfolio for example
Strong copywriting ability
Well versed in Figma or Sketch, but more concerned with the work itself rather than the tool
Knowledgeable on design best practices and common UI patterns
Good taste for and strong visual design skills
Experience working directly and effectively with developers
Excellent communication skills
Empathetic, good listeners
Excellent at coming up with ideas in a brainstorm and thinking through solutions to challenging problems
Commitment To Diversity
We view empathy as a competitive advantage, which is why we value a diversity of backgrounds and perspectives. We strongly encourage women, people of color, and other under-represented groups to apply. We don't discriminate on the basis of race, religion, color, national origin, gender, sexual orientation, age, marital status, veteran status, or disability status.
Apply for this job
Tell a friend