UI/UX Designer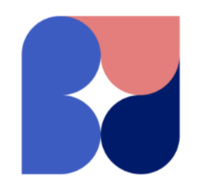 Ben
As the owner of UI/UX at Ben, you'll be in charge of thinking through what the best product experience should look like both for our customers' teams who engage with our products every day as well as HR as they create and manage their benefits programme. Our ambition is to to build a consumer-grade brand in B2B - and the user experience is at the core of that.
We're looking for self-starters who are seeking a fast-paced environment where they can make a difference. Our team is small, which means high autonomy, ownership, and responsibility. We love what we do, have fun and, while we ship on time, take life-work balance seriously.
What you'll be working on
As the owner of UI/UX at Ben, you will overall lead the definition, UX design and delivery of the experience - through our employee mobile apps and company SaaS tools
Own the UX design process, including UX research, interaction design and wireframing
Own the UI (visual) design process in line with our brand aspirations
Work with users to understand their needs and identify opportunities for improvement and new ideas
Collaborate closely with product managers and both front-end and back-end engineers to create a highly efficient agile delivery process
and you...
are a self-starter who thrives on autonomy, enjoys a rapid pace and wants to make a difference
have a continuous improvement mindset. You appreciate that there are always ways to do things better and ensure your team does too
have a preference to action-oriented behaviour with just enough analysis, as compared to too much time spent doing analysis with no action
have the ability to make decisions balancing different factors such as business requirements, technical integrity, overall priorities etc.
appreciate the opportunities and challenges of a distributed work environment
are solution-focused with a pragmatic approach to problem-solving
Your Skills and Experience
3-5 years of proven and comparable experience in a high-growth, fast-paced and successful digital business
Deep knowledge in User Experience, Interaction Design, visual UI design
A champion of design excellence, consistency and high standards of craft
Bonus: A passion for brand and desire to shape it from the UI/UX front
Strong problem solving skills - turning complex things into simple interactions
Excellent communication skills adaptable to both tech and business audiences
Things you should know
Distributed: We are a small, distributed team with people working in Berlin, London, Bucharest & Skopje.
It really is day zero: You are joining us in the first chapter of our journey - when every decision matters and your work has a material impact on the company.
Grow together: Continuous improvement is important to us, so we provide ample opportunity for personal and professional development through individual career plans as well as a generous training budget.
How we partner with you
Enabling companies to care for their people is our mission - and at Ben we practice what we preach. You'll do some of the most impactful work of your career, and we'll sort the boring bits and make sure you're having fun.
Competitive salary
Generous stock options, so you'll own what you build
The tech setup of your choice
A minimum of 28 days of holidays a year
£200 Ben Balance per month - £50 on health & wellness, £40 on meals, £10 on a charity of your choice, and £100 on whatever works for you - whether it's Netflix, Spotify, or whatever
£500 Ben Balance per year for personal development (courses, coaching, etc..)
Remote work, flexible hours - we're serious about life-work balance
Apply for this job
Tell a friend