Product Design Lead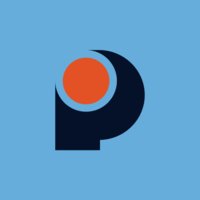 Possible Finance
Have you been wanting to work with a powerful mission? Have you ever wanted to leverage your design skills to help others? Would you like to create mobile and web app products and develop a visual identity from scratch? Is leveraging your experience and knowledge to build a design function appealing to you?
Possible is a series A fin-tech company with a mission to help everyday Americans achieve financial success. In May of 2019, we received $10,000,000 to grow our team and build additional features and services. We started with small micro-loans, have grown that business 10X, and are now looking into additional ways to bring financial health to all.
As our Lead Product Designer, you will work with the engineering, product and customer success teams to define and create the solutions that will help every day people achieve financial success.
In this role you will help create a world-class design team and help with:
Working with Product and Engineering teams to design app experiences that are simple and elegant for mobile
Be the functional lead, establish best practices and help grow the function with the growth of our business
Collaborate with other Designers to develop strong visual design and identity
Expand User Research efforts with Product
To qualify for the position you should have the above experiences and a portfolio that reflects the three areas; Product, Brand, and Marketing. The work should be for both mobile and web applications. And, you should have Lead experience involved with mentoring, hiring, and determining best practices for a young team which will be the foundation for a world-class design function.
You should want to join a fast-paced, mission-focused, Series A start-up environment. You should want to both be the strategic lead and do the work required to achieve these goals. You should know we ruthlessly prioritize, do more than this job posting expects, and have fun helping others be successful too. You're in it because you want to make a difference.
Apply for this job
Tell a friend