Product Designer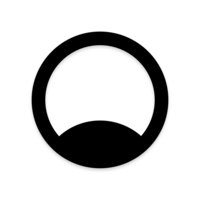 Tomorrow
Breaking down the complexities of climate change into actionable, engaging insights is a core part of our mission at Tomorrow. We want to empower people and organisations to understand and reduce their carbon footprints - and design is among the most crucial tools for our success. To further our mission, we drive our product development with the user at the center - making sure that our creations help them navigate climate action with confidence. We aspire to have the highest possible impact by using design to make climate change approachable and climate action tangible.
We're looking for a product designer to join our team in Copenhagen to support the creation of the world's first automatic carbon footprint tracking app as well as contribute to our expanding product portfolio.
Your responsibilities will cover a wide range of tasks like crafting engaging user interfaces, creating mockups and interactive prototypes and working towards a consistent design language across our products.
The Role
You will:
Work on a broad variety of products and platforms, collaborating with engineers and product managers to turn user needs and functional specification into mockups and prototypes.
Work on both short-term, narrowly defined deliverables as well as long-term strategic design tasks and broad concepts.
Expand our design systems and work to ensure coherence in our visual language.
Be an advocate of our users and support user research.
Be part of a highly collaborative, enthusiastic and diverse team.
You might fit this role, if you:
Have experience designing and shipping high quality digital products.
Can communicate in a clear, concise, and compelling way.
Are strong in visual design and UI, in addition to being familiar with other tasks across the product design process, like UX, prototyping & interaction design.
Are eager to learn new skills and not afraid of code, with some experience in front-end development.
Are detail oriented and like to push yourself and your work to the next level. Comfortable in a startup environment, that challenges you to step out of your comfort zone and take risks.
What we value
Empathy: In order to build a great product and a great company, we all have to be able to put ourselves in our users' shoes. We strive to assume best intentions, promote positivity through our products and our actions, and to be there when our teammates need support.
Diversity: We believe in the strength of diverse work environments and welcome applications from people of different backgrounds, experiences, abilities and perspectives. We are at our best when we feel safe to express our differences and work together to find the best solutions.
Please note this job requires you to be located in (or near) Copenhagen, or willing to relocate. We do not offer remote work at this time.
Please apply directly on our website: https://www.tmrow.com/jobs/product-designer
Apply for this job
Tell a friend