UI/UX Designer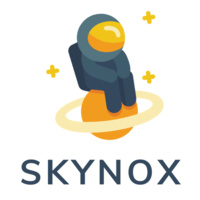 Skynox Tech
We are on the lookout for someone with a strong background in UI/UX Design and experience working with agile, cross-functional teams! This role is not remote.
As a UIX Designer, you will be responsible for user research, creating mockups/prototypes, and defining how problems are solved. You'll work across multiple product teams at Skynox and help to define high-level design patterns as well as the overall look-and-feel of our products. You should feel comfortable leading design sessions with peers from engineering as well as management and including them in the design process.
Responsibilities
Designing new product features: You will support multiple teams and work closely with both engineering and product to design various applications (web, desktop, mobile).
Working with Product Managers and Engineers to prioritize, plan, and execute. You will work with Product Managers to conduct research and solidify project briefs, create mocks and prototypes, and work with engineering to solve problems.
Building and maintaining our design systems: Take ownership of our existing design systems and help build new ones for upcoming products. Maintain quality and ensure responsiveness of applications.
Leading the design of large projects: This could mean running design sprints with the team or conducting user research with clients and other stakeholders. You should be comfortable taking the lead on large initiatives.
Key Requirements
Expertise in UI design. A discerning eye for good and bad design.
Experience in illustration design and tools like Adobe Illustrator for vector designing.
️Working knowledge of modern HTML and CSS.
️Ability to create clean, high-fidelity mockups, prototypes and flows independently and work with sometimes ambiguous requirements.
Deep experience with common design tools like Sketch, Figma and prototyping tools like Invision, Adobe XD or similar.
️Working knowledge of javascript fundamentals is appreciated but not mandatory.
️Experience working with design systems. Ideally, you have built and maintained a design system in the past.
️Being comfortable with steep learning curves.
A strong online portfolio with samples of your work and design process.
What We Offer
Huge scope for learning and professional growth with access to premium learning resources. 📖
Working with a close-knit team that's passionate about what it does. 💪🏼
A healthy work week. Party on the weekends, or go on a roadtrip, we don't mind! ⏰
Great, friendly organization culture that's supportive of your personal and professional endeavors. 👩‍🍳
Ability to design world-class applications and work on diverse projects. 🚀
Competitive salary. 💰
Apply for this job
Tell a friend