Product Design Lead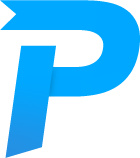 Prizeout
WHAT IS PRIZEOUT
Prizeout is a first-in-class solution that offers innovative alternative methods to the traditional cashout process. We connect brands that are looking to acquire and retain customers in a cost-effective way with platforms that have users who are looking to spend their earnings by providing a personalized digital gift card ecosystem.
WHY PRIZEOUT
At Prizeout, you will be able to make an immediate impact at an early-stage start-up with the unique opportunity to grow with us by joining at an exciting time. We are a small, collaborative team looking for like minded individuals eager to dive right in from day-one.
WHAT YOU'LL BE DOING
As Lead Designer at Prizeout, you will be the one responsible for all aspects of the Prizeout Product. This means starting at the customer-facing widget through all phases of the Prizeout process for a consumer, and includes all aspects of interaction with our Brands and Partners as well. All aspects of the Prizeout product should present a holistic and unified aesthetic, and the Lead Designer will have full autonomy over this aesthetic.
WHAT WE'RE LOOKING FOR
3+ years of product design experience
Demonstrated understanding of design best practices, with keen attention to detail and thorough attention to all aspects of user stories / flows, etc.
Passionate advocate for the user, always thinking about ways to improve the experience ith their best interests in mind. This also means being able to weigh pros and cons of UI/UX with different users in mind.
Experience with both wireframing & hi-res prototyping, as different steps in the process call for different levels of detail.
Experience designing cross-platform products
Collaborative approach (egos not required) while maintaining a level of self-starter mentality with a get-it-done approach.
Proficient in product design tools (Sketch) and prototyping tools (as desired)
Apply for this job
Tell a friend