UX Designer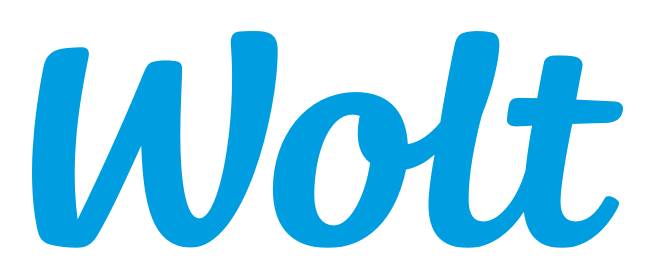 Wolt
We are looking for a UX designer to join our Design team! You'll be working on super interesting and complex projects to improve and develop new features for our Courier and LiveOps products. You'll be part of the Design team, but work closely with the Courier and LiveOps development teams. The teams are responsible for multiple super interesting tools. In the Courier team we develop the application that our couriers use in their everyday work, and the LiveOps team develops the tools which hundreds of our employees use daily. The teams strive to both technical excellence and thoughtful design, and your role would be to craft design together with them for an ideal user experience.
The essence of this position is that you will understand the mind, and the use context, of our users - in this context mainly our hardworking couriers and our operational staff. It is a brain-tickling challenge, as we have users for these tools with very different backgrounds in over 20 countries nowadays.
Our tools are usually quite complex and span across multiple systems, so it's challenging for a UX designer in all the best ways possible! We are looking for someone who is obsessed with finding the best solutions possible for these users. You'll be developing wireframes and prototypes, and all the time gathering feedback from the users and other stakeholders, through interviews and usability testing - in order to find creative ways to solve UX problems. You'll be working with some very complex systems, so we expect you to already have years of experience in UX or service design. You'll be on the driving seat of UX for these two terms, so you need to take initiative and find the best ways forward. These are no small shoes you'll be stepping into, but you'll get to work with some of the best in the industry. You'll be paired with a talented UI designer, forming a dynamic duo. Together with the UI designer and the two product teams, you will drive towards the perfect user experience at Wolt!
Join us for a delightful journey!
We could list here all the amazing things that we offer you, but actually the best part about working with Wolt is that we have a freaking awesome group of people working here, and there is never a dull day at the office. The only constant is change, as we take over new uncharted territories!
The compensation will be a negotiable combination of monthly pay and Wolt stock options. The latter make it exceptionally easy to be excited about our company growing and doing well, as you'll own a piece of the pie.
The position will be filled as soon as we find the right person, so make sure to apply as soon as you realize you really, really want to join us! You should be able to share several shining examples of real work you've shipped, and what you've learned along the way, so please include a portfolio in your application so we can see what you're made of.
If you want to check up on your application or have any further questions about the position you can turn to Product Recruitment Manager Laura Teerisuo (laura@wolt.com) at any given time.
Wolt is a Finnish technology company and we're best known for our food delivery platform. On our mobile app or website, customers can order their favorite meals from our restaurant partners, and either pick their order up or have it delivered by our courier partners.  
We're currently active in 20 countries and more than 70 cities, servicing over 3,5 million customers. Our apps (iOS and Android) have the industry's highest reviews, largely because of our customer-centric approach to how we build our products and operations. For example, our customer service team responds in a matter of seconds, in the customer's own language.  
We've raised more than €150M in financing from renowned U.S. and European based investors, such as ICONIQ Capital, 83North, EQT Ventures and Highland Europe. We've also been fortunate enough to receive some appreciation and recognition for our hard work along the way: Apple selected Wolt's app as their Editors' Choice, Wired named the company one of the "Hottest Startups in Europe," Forbes included our CEO Miki Kuusi on its 30-under-30 in Consumer Tech list, and the Nordic Startup Awards named Wolt Company of the Year. 
Wolt is more than just a food delivery operation – in fact we are built upon a solid foundation of state-of-the-art technology. Our internal tooling enables us to ramp up new cities efficiently and provide excellent customer service, our own logistics platform allows us to optimise our couriers' work to get you the food you want as fast as possible, and our restaurant platform allows restaurants to offer exciting food experiences for our customers in an optimal way. 
We work in small teams with high ownership, with each team focusing on a key area of the Wolt product stack. Each and every one of our product team members has a say in where we are going and what solutions we implement. We work with a passion, but we haven't forgotten how to have fun along the way!
Apply for this job
Tell a friend