Senior UX Designer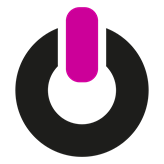 Cluno
An exciting task awaits you:
As Senior UX Designer (m/w/d) you collaborate closely with our cross-functional teams in a highly iterative and fast paced agile manner. Your primarly goal is to create outstanding, simple and consistent experiences that will deliver Cluno's product towards a common vision. Your responsibilities in detail:
Creating, designing and delivering value-driven and user-centered concepts and product visualizations
Communication with partners and support of teams to gain empathy for designing consumer products of a high quality
Exploring problem and solution space and creating concepts going from product discovery over early wireframes to high definition designs
Pushing creativity and challenge established thinking, always enabling business capability and objectives through technology
Supporting design decisions and quick iterations by testing prototypes and leading usability validation sessions and real-life user experiments
Helping Growth and Product managers define and execute our product vision and create unique experiences across all touch points
Leading ideation sessions, design workshops and sprints by using best practice design toolboxes and principles
Giving and receiving design critique to help constantly refine and push our work
What we are looking for:
At least 5 years of relevant experience in User Experience Design and development, especially in iterative agile processes
Bachelor's degree in Design (interaction, graphic, visual communications, product, industrial, etc.), Human-Machine Interaction, Computer Science or equivalent practical experience
Proficient and skilled with the main digital design tools like Sketch, Abstract, Adobe CC, inVision, Principle, Zeplin, Framer, Figma, etc.
Proven track record of designing and shipping successful product experiences for different platforms
Acting conceptual and strategical in communication in combination with strong presentation and storytelling skills
Staying up to date with the latest design trends or break through them to define future ones
Entrepreneurial and design-driven mindset with a high motivation and being a problem-solver, systems-thinker and a team player with a strong professional presence
Exceptional written and oral English and German skills
What makes Cluno a great place to work - our Guiding Principles:
Think Big: We are a game changer in the mobility sector. We want to secure and expand our position as the leading provider of car subscriptions in Europe.
Take Ownership: With us, every employee can have a real impact and assume responsibility. You're not just writing Cluno's success story, but your own too.
Get it Done: Talking is silver, implementing is gold. We are perfectly positioned to do this: our Founder Team already have success under their belts. German and American investors have already invested USD 36 million in our company.
Strive for Excellence: We employ more than 90 people from 20 different nations, all of whom are true professionals in their jobs. Everyone contributes their expertise and background. That brings us forward as a team and each of us individually every day.
Focus on Experience: We want to have fun. We have a great atmosphere - and not only at our team events. The working environment also needs to be right for us: our office is centrally located in Munich on Leuchtenbergring and has a large roof terrace with a view of the Alps, where you can enjoy fruit and drinks for free. We also subsidize your MVV travel ticket, you get a prepaid Mastercard with a monthly balance to use as you please and an employee discount for our Cluno car subscription.
Eager to find out more?
Then please send your application with your earliest possible start date and your salary expectations to Veronika Hotz. We look forward to welcoming you to our team!

Cluno GmbH
Veronika Hotz
Neumarkter Straße 28
81673 Munich
jobs@cluno.com
http://www.cluno.com
Want to find out more?
https://www.kununu.com/de/cluno
https://www.linkedin.com/company/cluno/
https://de-de.facebook.com/WeAreCluno/
Apply for this job
Tell a friend