UX/UI Designer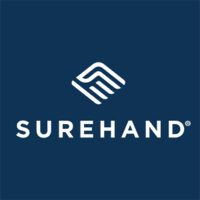 Surehand
Company Overview:
Surehand is an on-demand hiring platform for the skilled industrial trades. We operate with a mission-first, growth-oriented mindset across all facets of the business and pride ourselves on our customer-centered, data-driven product design and development approach. (And we just LOVE our hyphens!)
Our goal is to provide a more efficient and less costly way for industrial employers to source the best people for the job, while offering skilled labor more visibility and opportunity for advancement.
If you're looking for an opportunity to join a fast-paced and growing startup team, read on!
Position Overview:
Surehand, Inc. seeks a talented, dedicated UI/UX Designer to turn our users' needs into simple, elegant, and mobile responsive web/mobile native experiences. Core responsibilities include gathering user requirements, building navigable prototypes and sketches, and designing graphic elements. To be successful in this role, you should have strong and demonstrable experience with wireframe/prototyping tools and design software. Ultimately, you'll create intuitive, functional, and visually appealing features that address our clients' needs and delight our end users.
Our ideal candidate is someone who is comfortable with a blank canvas (literally and figuratively), the wicked-fast startup pace, and lots of ambiguity. If that sounds awesome—and you have a portfolio of professional design projects that includes work with web/mobile applications—we'd love to meet you!
Position Responsibilities:
Gather and evaluate user requirements in collaboration with product managers and engineers in user research sessions.
Illustrate design ideas based on requirements using storyboards, process flows, and sitemaps.
Use Figma to create click-through prototypes for use with customer development sessions and developers.
Communicate directly with developers about the design and behavior of the application.
Design and utilize interface elements and design patterns throughout web and mobile applications.
Create original graphic designs (e.g. images, sketches, and tables).
Identify and troubleshoot UX problems (e.g. responsiveness).
Adjust prototypes based on user feedback for re-testing.
Manage and adhere to style standards on fonts, colors, and images.
Manage and continually refine the visual design of our web and mobile applications.
Position Requirements:
Proven work experience as a UI/UX Designer or similar role.
Portfolio of design projects.
Knowledge of wireframe/prototyping tools (e.g. Figma).
Up-to-date knowledge of design software like Adobe Creative Suite.
Excellent communication skills and ability to collaborate with various stakeholders.
Good time management skills.
Preferred:
Proficient with HTML/CSS.
Demonstrated ability to work closely with a diverse group of stakeholders from developers to internal and external customers.
Experience working in a fast paced, iterative environment where multi-tasking and time management skills are critical.
A demonstrable track record of success in a distributed/remote work environment.
Degree in Design, Computer Science or relevant field.
Surehand, Inc. considers all applicants for employment without discrimination on the basis of race, color, religion, sex (including pregnancy), age, national origin, disability, sexual preference, genetic information, veterans' status or any other classification protected under state or federal law.
Apply for this job
Tell a friend