Product Designer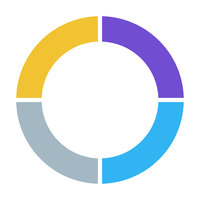 Safi Analytics
The company: Safi Analytics
For driven, talented team players who want to be top-notch technology leaders, Safi Analytics offers an opportunity to be part of a world-class team building cutting-edge technology.
Safi builds software to drive smart growth for factories worldwide. Safi's real-time system empowers factories to improve productivity and Overall Equipment Effectiveness (OEE). We provide real-time machine data alongside key metrics, SMS alerts, and automatic reporting to give factories visibility into manufacturing Work-in-Progress, from raw material all the way to finished product - the critical piece missing from an ERP. It requires zero integration, is easy to launch and use from a smartphone or computer anywhere, and works across all ages and types of machines. The system is built to be usable and intuitive across the factory team.
Safi's award-winning platform is already the leading smart factory software in East Africa - with 30+ factory customers, real-time data streaming from 500+ machines and customers saving 100,000+ USD/yr - and is launching with select customers in Mexico this year. Safi has received innovation awards from both MIT and Stanford University.
The Safi team shares the following values:
Integrity matters. We are honest, straightforward and sincere. With each other. With our investors. With our customers.
We (actually) care. About each other. About fighting climate change. About making a real impact.
We use data to make decisions. We possess the courage to accept "hard truths" and confront challenges head-on.
The power of growth mindset is real. We strive to be the best we can be; to achieve this we are committed to embracing change and expanding our capabilities.
The Role: Product Designer, Mexico
Safi is entering an exciting phase of growth— we launched in Kenya in 2018 and, after our successful seed round, are expanding to our second market in Mexico in 2020.
We are looking for a versatile, open-minded and motivated product designer with experience designing user interfaces and conducting user research.
Design is absolutely vital to our long-term goals. We will not be successful unless our products are useful, intuitive, and solve a meaningful problem for our customers. As such, we need an on-the-ground designer who is comfortable and excited to:
Conduct user interviews
Share insights with the team
Rapidly iterate on prototypes to test with customers
Define requirements for the software development team
Execute pixel perfect visual designs
Design interaction flows and user interfaces
The position will be based in Monterrey, Mexico and reports directly to the CTO; they will be expected to work across the country as well as with other team members internationally.
A successful designer should be able to meet these standards in their day-to-day work:
On Design Process
Practices a human-centered design approach
Practices generative, evaluative and usability design in their work
Can always clearly articulate where they are in their design process
On Emotional Intelligence
Knows when to listen (versus talk)
Open-minded when working with others
Can clearly state their needs and listen to the needs of others
Can clearly articulate a strong point of view and support it when necessary
Is willing and able to ask for help and clarity when they need it (doesn't procrastinate when confused)
Success in this role will require a deep understanding of Safi's customers, a rigorous approach to the design process, high attention to detail, and proactive communication across teams. This role will start as early as March 2020.
What You'll Do
As a Designer, you'll be responsible for conducting user research interviews, documenting findings, synthesizing that data for the broader team, as well as working with the Product team to design prototypes and features.
Roles and responsibilities will be flexible (this is very much an entrepreneurial role) and will include combinations of the following:
Lead and/or support the design process to build and improve features that meet our users' needs.
Conduct user research and user testing, connecting with customers and users by using a human-centered approach to discover their needs.
Create prototypes, wireframes, sketches, journey maps, and other digital tools to test and improve product experiences.
Work with the team to translate findings and insights into useful features, and test results.
*Support the design needs of the broader company (marketing materials, website updates, etc.) as needed. *
We're Looking for Someone
Fluent in both Spanish and English
Comfortable using Sketch and Figma as design software tools and picking up new software tools when necessary
Comfortable using notion.so for documentation and Google Slides to tell stories
3+ years experience designing user interfaces
3+ years experience conducting UX research and translating insights from research into actionable design improvements
Comfortable designing for mobile, tablet (web, iOS + Android) and desktop
Comfortable working remotely and cross-culturally with team members from multiple countries, across different time zones
Entrepreneurial attitude - wants to be part of a fast growing team and work directly with customers to maximize value in the system
Gets the big picture, relentlessly follows up on details
Team-oriented, while being proactive and self-directed
Able to prioritize, take initiative, communicate clearly, and manage many projects and work streams simultaneously; meets deadlines and keeps commitments
Eager to bring radical candor to work and enthusiastic about building positive organizational culture
Nice to Haves
High-growth start-up experience
Experience working with design thinking methodologies - like Stanford d.school EDIPT or IDEO HCD
Experience working with or in factories
Why Not to Take This Job?
This role will require significant ownership and a strong drive to learn and grow while holding yourself and your teammates to high standards. You'll need to be far more than just an employee who shows up—you should be ready to hit the ground running, test new approaches and do everything reasonable to find success for our customers. If you're not ready for that today, this role is not for you.
To Apply
To apply, please send your CV and a link to or PDF of your design portfolio to mc@safi.ai
Apply for this job
Tell a friend