Senior Product Designer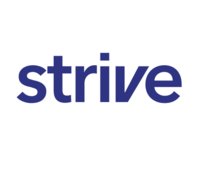 Strive
ABOUT STRIVE
Strive is building a platform for employers to quickly and easily launch, manage and measure transformative, scalable upskilling programs. We believe that employers are the new educators. We enable them to launch internal universities. To start, we help companies with management training and leadership development, but we plan to add additional verticals over time. Read more about how Strive is prepared for the future of work!
At Strive, experienced, vetted coaches teach leadership best practices on our proprietary social learning platform. First-time managers and emerging leaders at big companies (Google, LinkedIn, Uber), mid-sized companies (Intuit, Pinterest, SF Giants) and high growth startups (NerdWallet, Tripactions, Hackerone) alike are using and loving Strive (Net Promoter Score is higher than HBS & Wharton exec ed).
Strive was founded in 2017 with an early team from Google, YouTube, Amazon and LinkedIn, and raised a $3.8MM seed round from top investors. We're growing quickly with 100%+ quarter-over-quarter revenue growth, and the team expecting to triple in 2020.
ABOUT THIS ROLE
Strive is looking for a full-time product designer to work directly with the CEO, engineering team, and experienced graphic designer (your resource) to build products, tools, and experiences to improve and scale the leadership development experience.
We expect that you will spend your time working on the following:
User experience research – Interview and observe existing and prospective customers to understand their experience, pain points, challenges, and current workflows. Synthesize research to generate actionable insights.
Interaction design – Develop low and high fidelity mocks as well as paper and product prototypes to share with users, prospects, and ultimately the engineering team to build.
ABOUT YOU
Functional Experience / Skills
Required: 2-5 years of experience working in user experience research and product design (from user flows/journeys to pixel perfect designs) Industry Experience
Required: Experience working at a tech company or startup building products
Ideal: Experience working at an educational organization or company Personal Fit
Missionary, not a mercenary – Someone who really cares about this category and has "thinking about it in the shower" level enthusiasm for education, learning, and/or leadership development
Persistent and resilient with a strong work ethic
Why Consider This Role (aka "What's In It For You?")
Impact – Strive improves the lives of its students and their direct reports, making work more meaningful and fulfilling for everyone. Our learners love us, and we love them.
Active Mentorship – We will have an experienced designer to serve as your 1:1 design coach/tutor to ensure you can continue to grow from expert advice. 3.* Interesting Challenges and Product Ownership* – we're building the university of the future. There are many fascinating, meaty design and product challenges to solve. As a product designer, you'll get to own the product's development, building out an impressive portfolio of significant launches that you'll be able to point to the rest of your career. If you are interested, there's opportunity to flex into more traditional PM work like sprint planning and eng collaboration.
Financial Upside – Strive offers generous equity packages, anchoring at the 90th percentile of startups at its stage, so that all employees share in the upside (you'll receive market rate salary and benefits, too – no "for good" discount).
Growth – Strive is at a critical inflection point, poised to grow substantially in the next year based on product and company success in 2019. Join now and be a leader that both helps shape that growth and benefits it personally as well.
Team – It's hard to express this on a JD, but we've built a particularly diverse, thoughtful, supportive, and connected team and tribe working together. Work will be meaningful and enjoyable – we practice what we preach.
*To apply, visit: *
https://hire.withgoogle.com/public/jobs/striveco/view/P_AAAAAAIAAFgOD8GjsGpHyG
Apply for this job
Tell a friend