UX/UI Designer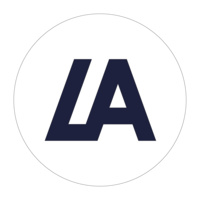 LATOKEN
Imagine entire financial life in one app. Anywhere in the world, anybody can open a profoundly greater account for payments, investing or fundraising. We erase borders and open the world full of opportunities illuminated by financial freedom. That is our mission.
Today, LATOKEN is a top exchange with the largest in the world primary market for startups' digital assets with 150+ Initial Exchange Offerings.
We are looking for UI/UX designer to:
design radically engaging experience: anybody, everywhere, any age or education, should be hocked into the new world of financial opportunities
create the design language and systems across add banners, landing pages, apps, payments, trading and fundraising
find client's problems, opportunities and UX solutions as a product team members
wire-frame and validate the design solutions to prepare for development
discover and control client's and UX success metrics
lead user testing workouts and guerrilla gunplays contests
inspire your teammates to overcome obstacles and get a killing feature released to prod each sprint
make us talking with clients without words
The ideal candidate has:
2+ years of proved revolutions in UI/UX
intuition backed by data-driven knowledge of the client, clear reasoning and neuroscience
focus on clients success and hardworking spirit, thinking that the work-life balance is a low performer's concept as it assumes a conflict between serving clients and personal needs
experience in product analytics or product management or ability to code simple prototypes (is an advantage)
worked in a fast-paced startup environment
willpower to search and learn advanced UX concepts like triggers-craving-routine-reward loops
Why join
opportunity to build the new world of financial opportunity, a borderless financial system without banks and brokers
hardworking team dedicated to scalable clients' success
generous stock bonuses, opportunity to grow to a founding team member
Feel a great fit - apply now
Feel free to invite your friend to apply.
Apply for this job
Tell a friend