UI/UX Designer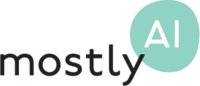 Mostly AI
Who We Are
Mostly AI is a Vienna, Austria based high-tech startup that has developed game-changing AI technology for synthetic data. Our solutions enable organizations across the world and across industries to safely share big data assets, internally as well as externally, while keeping the privacy of their customers fully protected. This breakthrough in data protection is made possible by leveraging generative deep neural networks that extract patterns, structures and variations from existing data to generate highly realistic & highly accurate synthetic customers.
Our international team of data enthusiasts takes pride in offering the world's most advanced synthetic data solutions, and thus to enable a big data ecosystem where privacy is truly respected. In order to scale our business to the next level we are seeking to fill several open positions.
Who Are You
You are a talented, well versed product designer. You know what makes a good experience truly outstanding. You are able to design world-class user interfaces that instantly feel natural and intuitive to our users. You can gain a deep understanding of the tasks to be achieved, and just as well as care for the details. You ensure that design thinking plays a central part of product development. You are creative and ambitious. You are the one who seeks to raise the bar higher.
If this sounds like you then you should read further!
Responsibilities
Be the "go to person" for all UI/UX work at Mostly AI
Ideate and design user flows and interfaces for our software solutions
Ensure consistent design language across company
Conduct user tests to validate UI
Create visual assets for product as well as for communication materials
Work with the Engineering team and Product team on a daily basis
Requirements
At least 3 years of relevant work experience
A strong portfolio with completed projects from relevant fields
Strong conceptual thinking and understanding for B2B Enterprise Software
Excellent design skills
Excellent sketching & prototyping skills
Result-driven as well as excellent interpersonal, communication, and collaborative skills
Must be able to navigate and blend into a high pace start-up environment
Our Perks
Be part of the revolution and work with international top experts in the field of unsupervised AI
Build the world you wish to see - a future where big data and privacy can co-exist
Live and work in Vienna, named year-after-year the most liveable city in the world!
Benefit from five weeks of paid vacation and 100% covered health insurance here in Austria
Enjoy lunch subsidies and free annual public transportation tickets
Take snacks and drinks at the office, and celebrate happy hours with your colleagues
Join us on team events, ranging from cross country skiing to carpenter workshops - we don't settle for boring
If you love data as much as we do, then come and join us to advance, deploy and promote our category-defining novel solutions around privacy-preserving generative AI. Please apply for this job here
Apply for this job
Tell a friend