Director of Product Design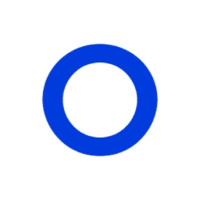 Oscar Health
Hi, we're Oscar. We're hiring a Director of Product Design to join our Product Design team in our New York office.
Oscar is a technology-driven, consumer-focused health insurance startup founded in 2012 and headquartered in New York City. Our goal is to make health insurance simple, transparent, and human. We need your help to do so.
About this role:
As Director of Product Design, you have experience with building, coaching, and leading design teams from the ground up. You love the challenge of creating scalable design processes and instilling guiding principles for the team that ensures every designer is working at their full potential. You are someone that is excited to take the solid foundation we've built to the next level as our technological scope grows and our products diversify.
You will report into the Chief Product Officer in our New York office.
Responsibilities:
Set the vision for Oscar's user experience, and create opportunities for others to collaborate and bring your design techniques to the forefront to inspire those around you.
Manage a team of designers by mentoring and creating growth opportunities. Our Product Design team is dedicated to leaders who get to know them as individuals, listen, and advocate for their people.
Increase design's influence by coaching teams to use design principles and navigate product development.
Determine the strategy for our product design team's growth and lead that team as their mentor. Provide feedback and guidance around all facets of the product design process, moving between user experience design, interface design, and visual design.
Guide your team to conduct user research and build better products. Focus on conducting frequent user tests and listening to users to let their needs guide us to the best possible solutions.
You'll partner with engineering, product, and business providing the expertise needed to develop beautiful and practical product strategy.
Dive into the details and own your work. You'll take full ownership of your work and every last detail, every step of the way. Oscar colleagues will depend on you for your expertise and feedback.
Requirements:
You have been a product designer and managed product designers for 7+ years and can coach individuals across all levels and people managers.
You understand how the product design process works, including user experience design, interface design, and visual design.
You have conceived and iterated product features based on data, analytics, and strategy.
You can balance user and our needs.
You are an incredible designer with amazing design experience. You've shipped many consumer products over the years and understand what it takes to create awesome, consumer-oriented experiences.
You have the skills to help set up frameworks and brainstorm initial design concepts.
You're excited to contribute and take ownership at a company that has scaled past 1,000 employees.
You have an online portfolio, or PDF that you can share with us.
Bonus points:
Experience collaborating and working with Brand/ Marketing design teams
Experience evolving and leading the development of design systems
Experience in a startup or health tech industry
Life at Oscar:
At Oscar, being an Equal Opportunity Employer means more than upholding discrimination-free hiring practices. It means that we cultivate an environment where people can be their most authentic selves and find both belonging and support. We're on a mission to change health care -- an experience made whole by our unique backgrounds and perspectives.
We encourage our members to care for their whole selves, and we encourage our employees to do the same with comprehensive medical benefits, generous paid-time off, paid parental leave, retirement plans, company social events, stocked kitchens, wellness programs, and volunteer opportunities.
Reasonable Accommodation
Oscar applicants are considered solely based on their qualifications, without regard to applicant's disability or need for accommodation. Any Oscar applicant who requires reasonable accommodations during the application process should contact the Oscar Benefits Team (accommodations@hioscar.com) to make the need for an accommodation known.
Pay Transparency Policy
Oscar ensures that you won't be discharged or discriminated against based on whether you've inquired about, discussed, or disclosed your pay. Read the full policy here.
Apply for this job
Tell a friend