UX/UI Product Designer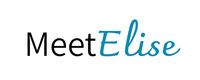 MeetElise
About MeetElise
MeetElise is on a mission to revolutionize the housing industry, with the ultimate goal of making good housing more accessible.
We use machine learning and natural language processing to create a realistic conversational experience for renters.
Our AI leasing agent named Elise converts 65% more prospective renters to residents than a human leasing agent. She answers questions and schedules tours 24/7 and is so human-like that renters say they're "here to meet Elise" when they show up for a tour.
Our customers already include some of the largest apartment management companies in the U.S.
MeetElise is a residential housing tech startup and is well-funded by VCs, strategic real estate investors and customers. We have just closed a Series A round, with $9M in total funding for the company.
Technical founders from MIT and the University of Cambridge.
About the role
We're growing quickly, and you'll be designing our user flow for our product so that we can serve a million apartments and beyond. This will have a major impact on our business.
You'll be supported by our VP of Engineering - Gyorgy Denes, PhD in Computer Science from the University of Cambridge.
What you'll do
Own and lead the project of creating a self-service onboarding flow for our customers, which will allow us to increase our addressable market by 20x.
Own and lead the project of creating a dashboard where users can easily consume data about their business performance.
Define the user experience and behavior of UI elements in detail.
Iterate on mockups, images, and design workflows.
Conduct user interviews to discover needs, validate hypotheses, and conduct user testing.
About you
We're looking for someone who
Is excited to work hard at a fast-growing startup
6+ years of professional Product Design experience
4+ years of UX design experience
Experience conducting user research and testing
Ability to understand user needs, motivations and behaviors and translate them into easy-to-use interfaces
Advanced proficiency with design and prototyping tools like Sketch, Photoshop, Illustrator, InVision
Solid understanding of typography, layout, color, and advanced design principles
Why join
Growth and impact. As a project lead in a small team, you will have the opportunity to really move the needle.
You'll be learning and shipping constantly.
You'll be significantly changing how the housing industry works today with the ultimate goal of creating more housing opportunities.
It's not often that you can get in on the ground floor of a funded startup that's scaling. Every single day you will be challenged to identify how we can scale and execute on it. You'll learn what works when you succeed and what doesn't when you fail. Either way, the rest of the team will be here to support you. Collectively, we'll be figuring out the path to serving millions of apartments.
Benefits
*In addition to the growth and impact you'll have at MeetElise, we also want to make sure that you're set up for success and financially compensated for your contributions. *
Competitive salary and stock options
Medical, dental, and vision coverage
401k benefits
Unlimited vacation
Monthly fitness stipend
Flexible working hours - we look at output, not hours
Flexible with work from home or wherever you are most creative!
Apply for this job
Tell a friend