Senior UI/UX Designer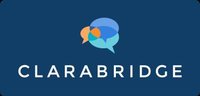 Clarabridge
About the role:
Clarabridge is looking for a Senior UI/UX Designer who possesses a passion for great design, an exceptional eye for detail, and a deep appreciation for user experience in data analysis, to scale with our high velocity design team. This candidate must be comfortable developing multiple iterations of wireframes and high-fidelity prototypes to explore new ideas and product concepts. Because Clarabridge provides SaaS offerings that are already in use, the candidate must be able to simultaneously visualize a future-state UX design as well as intermediate steps needed to get there from the present state. The ideal candidate will have significant UI/UX design experience for data analytics providers and possesses the ability to quickly grasp and distill highly complex matters into clean, understandable solutions.
** What you'll do:**
Be a thought partner to Product Management in crafting experiences across Clarabridge
Understand and visually articulate the product vision, problem definition and opportunity
Deliver UX flows, wireframes, high fidelity mockups, interactive prototypes, design specifications, and final components.
Design cross platform responsive web applications for mobile (Android/iOS), tablet and desktop
Translate user needs and requirements into elegant solutions, concepts and interaction models that scale and fit within larger established systems and patterns.
Work closely with business analysts and internal and external stakeholders in driving user goals
Lead empathy research and usability studies to discover, test and iterate.
Collaborate with a tight-knit agile team of designers and engineers
Develop personas and use cases
About you:
7-10+ years experience of UI/UX experience
Solid visual and UI design skills to create concepts and prototypes.
Superior attention to details and impeccable documentation of design standards and guidelines for components and patterns.
Experience with responsive design/scalable design and native mobile applications
Familiar with data visualization technologies such as D3, Highcharts, and Tableau
Experience with the following programs: Sketch, Invision, Abstract, Figma and Balsamiq. (plus Jira and Github)
About us:
Clarabridge supports your autonomy, independence, and growth. As a purely commercial firm, there are no timecards or clearances, and we offer unlimited PTO and flexible work arrangements. Professional development opportunities include conference travel and dedicated time for independent projects. Perks include free coffee, sodas, and snacks, a pool table, waffle Fridays, a gym, and proximity to the Wiehle Avenue Metro station. Finally, as a member of an engineering team at a medium-size company, you will be able to have significant direct impact on technology and customers and will help shape the direction of our product at Clarabridge.
Apply for this job
Tell a friend