Head of Product Design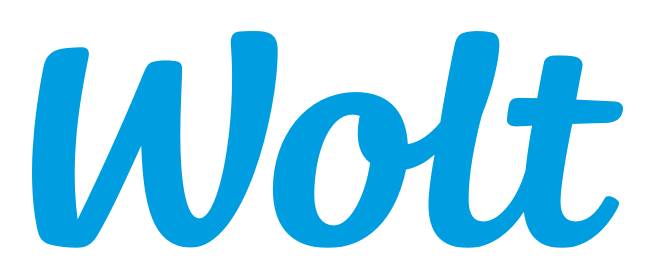 Wolt
Have a passion for customer obsessed product design? Join us as the Head of Product Design!
Wolt is an Apple-awarded technology company building the one app for discovering and getting great food in over 70 cities Worldwide. We are designing a system that powers a flawless ballet between the three sides of our marketplace, allowing diners to discover food they'll love from the best venues in their city, while enabling restaurants and delivery couriers to make and deliver these meals fast. We put emphasis on simplicity and transparency, yet are able to spark real emotions through our Products' distinctive touch. 
We are recruiting a Head of Product Design to establish a truly exceptional Product Design function at Wolt, leading, growing, and inspiring our team of World-class product designers. In this role, you will need to combine an uncanny attention to detail with big picture thinking. We operate as one team, and you and your team will collaborate closely with Product, Engineering, Brand, and Analytics teams to design and build amazing experiences. You will guide your team to capture the essence of product design at Wolt, and turn it into a coherent system, which tightly aligns with our brand. While you will ensure that we don't compromise on visual and experience design (our app is rated 4.8 in Apple's app store for a reason), you will ensure that our Product design team is set up to support the fast pace at which our business operates, while nurturing the team to be able to do their best work.   
You'll be in a key role in evolving and growing our product design function to the next stage. This is your chance to have a strategic role in taking us forward, and setting the bar for what product development at Wolt is about, to a new height.
We are looking for someone with years of professional design experience, you have also been building and leading product design teams, working on mobile (iOS and Android) and web applications that span over multiple markets, with a strong consumer focus. While you are fluent with UX best practices, you are not afraid to explore paths that deviate from the norm when there's a valid case for it. One of your super powers is your ability to attract and develop product design talent, and allow them to unleash their full creative potential. You've learned to match designers with the right product teams, and leverage skill sets across teams when necessary. 
Join us for a delightful journey!
The position will be filled as soon as we find the right person, so make sure to apply as soon as you realize you really, really want to join us! We can't wait to see your portfolio of design work, in particular if it allows us to explore end-to-end designs at various points of the Product life-cycle.
The compensation will be a negotiable combination of monthly pay and Wolt stock options. The latter make it exceptionally easy to be excited about our company growing and doing well, as you'll own a piece of the pie.
If you want to check up on your application or have any further questions about the position you can turn to Product Recruitment Manager, Laura Teerisuo, at 
laura
@wolt.com at any given time.
Wolt is a Finnish technology company and we're best known for our food delivery platform. On our mobile app or website, customers can order their favorite meals from our restaurant partners, and either pick their order up or have it delivered by our courier partners.  
We're currently active in 20 countries and more than 70 cities, servicing over 3,5 million customers. Our apps (iOS and Android) have the industry's highest reviews, largely because of our customer-centric approach to how we build our products and operations. For example, our customer service team responds in a matter of seconds, in the customer's own language.  
We've raised more than €150M in financing from renowned U.S. and European based investors, such as ICONIQ Capital, 83North, EQT Ventures and Highland Europe. We've also been fortunate enough to receive some appreciation and recognition for our hard work along the way: Apple selected Wolt's app as their Editors' Choice, Wired named the company one of the "Hottest Startups in Europe," Forbes included our CEO Miki Kuusi on its 30-under-30 in Consumer Tech list, and the Nordic Startup Awards named Wolt Company of the Year. 
Wolt is more than just a food delivery operation – in fact we are built upon a solid foundation of state-of-the-art technology. Our internal tooling enables us to ramp up new cities efficiently and provide excellent customer service, our own logistics platform allows us to optimise our couriers' work to get you the food you want as fast as possible, and our restaurant platform allows restaurants to offer exciting food experiences for our customers in an optimal way. 
We work in small teams with high ownership, with each team focusing on a key area of the Wolt product stack. Each and every one of our product team members has a say in where we are going and what solutions we implement. We work with a passion, but we haven't forgotten how to have fun along the way!
Apply for this job
Tell a friend