Product Designer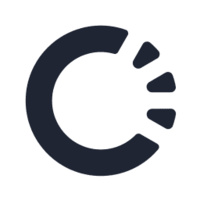 Catch
Catch is creating the first personal, portable benefits platform built for the future of work. We serve people who don't get benefits from an employer: freelancers, contractors, gigsters, part-time and other non-traditional workers who need a safety net.
We're looking for driven and mission-forward people to help us reimagine the tax, retirement, and health insurance systems in the U.S. to be simple, modern, and integrated.
Design has an outsized influence at Catch, so we're seeking a product designer with great instincts to help determine what we build next and how we build it. We're looking for a broad systems thinker who understands how complex actions work together. A designer who can weave clarity and delight into experiences that are traditionally stressful and rote.
Join a team that cares deeply about serving others with enthusiasm and humility.
Once here you'll
Create experiences that reinvent and unify the benefits landscape
Lead designs through the full product design lifecycle from early ideation, to detailed execution, through launch
Understand customer insights and data to deepen our understanding of user needs, behaviors, and mental models
Test designs with users and synthesize feedback
Design intuitive and accessible cross-platform experiences
Help evolve our design system that spans iOS, Android, and web
What you'll bring
Previous experience in product design or UX roles
Ability to think holistically about a system from multiple angles
Ability to seize opportunity within ambiguity
Commitment to push through complexity and achieve simplicity
Collaborative mindset and comfort working in agile product development
An impeccable eye for human-first, lovable design
Deep curiosity and passion for your craft
A strong portfolio that showcases your skills, ideally with a track record of creating products people cherish
Working at Catch
Reinventing the core benefits system and safety net that's been in place for the last 70 years isn't an easy task– and it's certainly not something that gets solved overnight. But the time is now. Income is more volatile, inequality is growing, and the foundation of employer-sponsored benefits is showing its age. At Catch, we're working to reinvent the tax, retirement, and health insurance systems to work for everyone.
This takes focus, ingenuity, and collaboration– you'll work with a team dedicated to the cause and equipped to solve it. We value a diverse, inclusive, and ego-free environment and you should too.
Catch is backed by some of the best investors and advisors in the industry, including Khosla Ventures, NYCA Partners, and Kindred Ventures.
Benefits
We believe that a safety net is critical, so we've invested in making ours great:
Competitive salary and equity
Medical, dental, & vision insurance
Life insurance and disability benefits
401k w/matching
Apple equipment
Commuter subsidies
Flexible time off
–
Must be authorized to work in the U.S.
Apply for this job
Tell a friend