Director of Product Design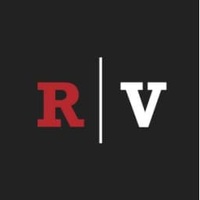 Red Ventures
We are currently seeking a Design Director, dedicated to our Healthline brand, who is an inspiring thought leader with a strong product design background. You bring a wealth of experience that covers the art, science, and emotions of customer-centric design. You are the role model for the growth mindset and you not only develop individuals but you build out and advocate for the entire design discipline. You are always leaning in - empathizing with users, pinpointing their unmet needs, and inspiring teams to solve them. You should be equally comfortable in the pixels and the data, and you're obsessed with a/b testing and iteration. You are an inspiring and transparent leader, team player, coach and optimistic person who sees potential wherever you turn.
Healthline Product Design is a team of passionate product UX and visual designers. We believe that we can transform healthcare by creating customer experiences that empower individuals to take ownership and actions toward a stronger healthier life. We consider each touchpoint with our customer – whether it's an article, an app, or a newsletter – to be part of the same journey. Partnering closely with Product Management and Engineering, our design team owns that complete customer experience.
What You'll Do :
You'll report to the Sr. Director of Design, and work closely with Product, Design, Editorial and Engineering leadership peers across the company
Align product design team priorities, goals, and deliverables with company's overall strategic goals
Help lead the product roadmap by aligning on customer value and impact with key stakeholders
Expand design's role in generating real, empathy-based values for our audience, while growing our business and brand by deepening our relationship with our audience
Create a culture of bold exploration and experimentation, and more informed decisions vetted through the continuous testing and learning
Help build Healthline processes to balance efficiency, efficacy with creativity and innovation
You'll build, lead and mentor a team of Designers in service of the Product team's mission and goals while inspiring and enabling them to do their best work
Work with the department leadership to translate corporate strategies and priorities into design opportunities and initiatives
Work cross functionally with other departments to help organize and plan the necessary design initiatives and budgets each quarter
Establish and communicate effective design processes through a strong understanding of user-centered and mobile first design
Constantly push yourself and the team to raise the bar through a culture of feedback and open communication
Recruit, interview, and hire Designers and Design Managers, and actively improve our inclusive design hiring process
*What We're Looking For: *
4+ years of experience in a design leadership role, growing a high-performing Product Design team, responsible for both senior individual contributors, and managers
8+ years of extensive and relevant UX design experience
Experience shaping and leading product strategy
An outstanding portfolio, showcasing a foundation in typography, interaction (UX) and visual design (UI), and ideation
Demonstrated leadership experience closely partnering with product managers to develop the strategy and rationale for features
Extensive experience in design, with patterns, tools, and methodologies that promote design efficiencies, scale and consistency
Passion for coaching and mentorship; someone who takes pride and delight in multiplying the success of their team's work and growth
Technical experience, e.g. has implemented designs with HTML, CSS, JavaScript
Who We Are :
You'll hear us talk a lot about culture and mindset at Healthline - because we know our people, and how we work together, drive our success and differentiate the impact we have on the world. These are some of the things that are important to us:
We own our holistic health and are committed to joyful, healthful lives
We listen, commit to inclusion, and work to empathize with our co-workers and with everyone in pursuit of health and well-being
We take accountability for our work and our team's results
Continuous improvement in our work and our ability to realize our vision requires passion for innovation, a willingness to fail, and the discipline to measure
New ideas and different perspectives make us better allies for each person who turns to Healthline
Also, we've got cozy canine companions in the SF office. Pooches make Healthline HQ fun!
Our smart, experienced leadership team wants to do it right and is open to new ideas
We offer competitive compensation packages, one day/week remote option and comprehensive health benefits
Healthline.com is the fastest growing health information brand, the 2nd largest health site in the US (per comScore) and reaches over 200 million people a month globally. The business is high growth and solidly profitable, employing ~300 people in San Francisco, New York and the UK. We are a purpose-driven organization with a vision to create a stronger, healthier world.
Healthline is a certified Great Place to Work and has been named to the Top 5 in Ad Age's Best Places to Work in 2019. Check out these links to learn more about what it's like to work at Healthline Media.
GPTW review / Top 5 in Ad Age's Best Places to Work / LinkedIn
Founded in 2000, Red Ventures is a portfolio of growing digital businesses that bring consumers and brands together through integrated e-commerce, strategic partnerships and many proprietary brands including Healthline, Bankrate, AllConnect.com and Reviews.com. Headquartered south of Charlotte, NC, Red Ventures has over 3000 employees in offices across the US, as well as London and Sao Paulo.
Healthline Media is committed to a policy of Equal Employment Opportunity and will not discriminate on any legally recognized basis, including but not limited to race, color, religion, sex, sex stereotyping, pregnancy (which includes pregnancy, childbirth, and medical conditions related to pregnancy, childbirth, or breastfeeding), gender, gender identity, gender expression, national origin, age, mental or physical disability, ancestry, medical condition, marital status, military or veteran status, citizenship status, sexual orientation, genetic information, or any other status protected by applicable law. We also provide reasonable accommodations to qualified individuals with disabilities in accordance with the Americans with Disabilities Act as amended and applicable state and local law. No person shall be excluded from participation in, be denied the benefits of, or be subjected to discrimination on the basis of these factors. If you require an accommodation in the application process, please advise your recruiter.
Apply for this job
Tell a friend