Senior UX Designer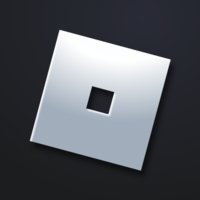 Roblox
As a *Sr. UX Designer on the Studio team * at Roblox, you'll play a critical role in leading product and feature designs that work seamlessly across different platforms and define experiences for users around the world at a time of incredible growth for our business.
You are:
Experienced with 7+ years of practicing Product Design in a professional environment and have a Bachelor's degree in HCI, Design, Ergonomics, or equivalent work experience
A strong design thinker with knowledge in software/application design, productivity tooling and dev tools or services
Well versed in the product development cycle
Able to have a solid user centered approach and understanding of product design process
Diverse and have extensive portfolio of work from large scale products to incubation projects
You Will:
Bring creativity to problem-solving solutions
Articulate a strong design point-of-view while taking into account multiple solutions
Work in a highly technical environment with some of the most creative and open minded counterparts
Be an advocate to our users
Most importantly, help shape and define the future UX for our platform
You'll Love:
Excellent medical, dental, and vision coverage
A rewarding 401k program
Flexible vacation policy
Free catered lunches five times a week and several fully stocked kitchens with unlimited snacks
Onsite fitness center and fitness program credit
Annual CalTrain Go Pass
A Roblox Admin badge for your avatar
WHY ROBLOX?
Roblox is ushering in the next generation of entertainment, allowing people to imagine, create, and play together in immersive, user-generated worlds. We're the one and only fastest-growing entertainment platform that lets anyone teach themselves how to code, publish, and monetize any experience imaginable—across any device—reaching millions of players across the globe.
The impact that you can have at Roblox is powerful. We're looking for someone who's eager to take on a meaningful role in the success of Roblox on a massive scale. Someone who takes play seriously, but also isn't afraid to have some fun either. Someone who's ready to take Roblox—and their career—to the next level.
In 2019, we were honored to be recognized as a Certified Great Place to Work®. We've fostered a company culture that empowers people to do the most defining work of their career in an environment that's made up of the most passionate, team-oriented, visionary, crazy-smart people you'll ever meet. Join the Roblox team where play rules and the possibilities are endless.
Work with the most passionate, team-oriented, visionary, crazy-smart people you'll ever meet.
Roblox – Powering Imagination
#LI-BV1
[ID1007]
Apply for this job
Tell a friend