UI/UX Designer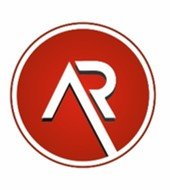 Allied Risk
We're looking for a highly motivated person with proven design skills to create elegant, intuitive user experiences across multiple interfaces that provide a seamless customer experience.
You'll have the following responsibilities:
Analyse user interface problems and create on-brand design solutions that meet the business goals and requirements.
Create user interface designs by considering market analysis, customer feedback, and usability findings.
Use business requirements and market research to assist in developing use cases with high-level requirements.
Design the UI/UX architecture, interface, and interaction flow of new web based and on-device software applications
Quickly yet thoroughly create process flows, wireframes and visual design mock-ups as needed to effectively conceptualise and communicate detailed interaction behaviour and user interface innovations.
Implement front end interface development throughout group of applications.
Implement agile development methodologies, and thrive on rapid design changes and development cycles.
Work independently on modules assigned.
Leading and delivering full life cycle design projects, from design strategy through execution
We have a democratic work place where everyone is heard and impactful. You'll be part of a small team where challenges will push you beyond your limits and you'll have the opportunity to learn something new every day.
Apply for this job
Tell a friend