UX Designer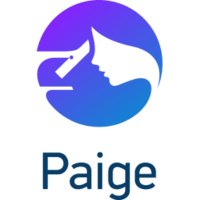 Paige
Paige is a software company helping pathologists and clinicians make faster, more informed diagnostic and treatment decisions for patients with cancer by leveraging decades of data from the world's experts in cancer care. We are leading a digital transformation in pathology with advanced Artificial Intelligence (AI) technology to create value for the oncology clinical team.
Paige is the first company to develop clinical grade AI technology for the pathologist, which resulted in our receiving FDA breakthrough designation for our first product.
We're seeking a passionate UX Designer to join our growing UX Team. In this role, you'll design, refine and implement new product experiences. This is an extraordinary opportunity to be part of a high-performing team and to pursue a life-changing mission.
Our ideal candidate is a thoughtful, proactive problem solver who is thrilled by the challenge of working in a brand-new and complex space. Intuitive and able to anticipate future needs and issues, you adapt readily to ever-evolving project requirements while maintaining UX and Product Design best practices. You present simple, unique, robust solutions to complex problems, and you drive initiatives across the finish line. You are articulate and effective in communicating your vision to team members and stakeholders.
As a UX Designer, you will:
Develop consumer-grade visual designs and ensure consistency across products.
Create and deliver UX deliverables, including wireframes, mock-ups, and prototypes.
Design a dynamic, user-friendly and consumer grade user experience.
Design information architectures and workflows that support product strategy.
Actively support user testing and analysis of results.
Participate in the creation of style guides and champion UX standards.
Operate within a highly regulated environment (eg. to align with FDA requirements).

About You:
You have a minimum of 2 years' experience as a UX Designer in commercial settings, designing scalable and consumer-grade products.
Experience developing design systems and ensuring usability best practices.
Solid foundations in visual design principles (typography, layout, color, etc.).
You thrive on collecting and leveraging user data to drive UX design solutions.
Highly detail-oriented with strong communication skills.
Strong working knowledge of Sketch, InVision, Zeplin and Adobe Creative Suite required. Experience with Axure a huge plus.
You hold a minimum of a Bachelors degree in graphic design or a related field, or equivalent years of experience.
Desirable: Knowledge of executing UX principles within Agile/Lean software development environment
Agency experience a plus!
Apply for this job
Tell a friend