UX/UI Designer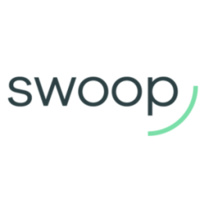 Swoop
Swoop has provided hundreds of thousands passengers rides all over the U.S., becoming one of LA's fastest growing startups. We're tackling this head-on by centralizing the $40B group mobility industry so groups from any type of event (corporations, venues, experience destinations) can instantly book a trip from a local operator.
We're backed exclusively by Silicon Valley VCs and angels – and growing fast.
Swoop is looking for underdogs who enjoy a fast-paced, hard-working environment of builders to join our team in Los Angeles. We have the resources and the appetite to conquer the $40b group mobility space and are in need of versatile hustlers to help us. If you are ready to get your hands dirty and make a real impact, apply to join the rocketship.
Responsibilities
Own projects throughout the entire design cycle, from the jobsboard.com/c/ui-ux-designer-jobs'>UX/UI design to the actual development
Gather user needs/feedback through research methods such as observations, interviews, and usability testing, and translate these findings into design solutions and refinements
Create process flows, wireframes, and visual design mockups for our clients
Collaborate closely with the UX/UI team to refine and build our design system, share user research, and identify design solutions
Clearly communicate your design decisions to team members
Partner with engineers and product owners to provide value through designing the interactions, interface, and functionality of our products
Educate co-workers and stakeholders about the importance of design thinking and the importance of user research
Keep up-to-date on design trends and look to make process and UX improvements
Collect all business requirements from the client during kickoff, collaborating to define an MVP
Work with Business Development and Product Managers to define the design scope of a project
Be the main design liaison between the client and the design team
Requirements
Minimum 1 year working on UX/UI and developing flows and wireframes, solving complex experiences, and making them intuitive to the user
An impressive mobile portfolio showcasing market-leading user interface and visual design work
Fluency in best practices for app-based information architecture and design, as well as strong knowledge of usability principles and techniques
Strong understanding of iOS and Android design principles
Sketch, Zeplin, Sketch, Invision, Photoshop, Illustrator, etc. You know your tools without even having to think about them
Strong experience working from flows and wireframes through to a final product
Ability to lead a team and gain stakeholder confidence
Solid organizational and time management skills
Experience mentoring designers and leading the design on projects
Experience working in an Agile development environment a plus (We're Kanban, but our Dev teams are Agile)
Rapid Prototyping experience a plus
Not afraid to do fast usability testing and can interpret the data intelligently and act rapidly on the information
Personality Traits
Creative: Tailoring the right solution for a variety of requests
Great Communicator: You are a clear, concise and compelling communicator. You have excellent written and oral communication and can change up your communication style depending on your audience.
Coachable: You know there's always room for improvement. You seek out constructive criticism and opportunities for growth
Excellent Attitude: Diligent and positive attitude, willing to go the extra mile risks while being a team player and you are resilient in the face of challenges
Self-starter: You're always looking for ways to do your job better and you never wait to be told what to do
Swoop Perks:
• Help solve meaningful problems, many of which have never been considered before
• Join and early start-up at the beginning of hypergrowth
• WeWork Office in the heart of Silicon Beach
• Flexible working culture
• Competitive salary
• Full benefits (medical, dental, vision)
• Smart (and fun) co-workers
• Free team lunch every weekday
Apply for this job
Tell a friend