Product Designer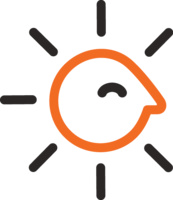 Policygenius
Design at Policygenius
Everyone at Policygenius, from our newest designer to our CEO, understands that the design process is our primary tool for empathy, problem solving, and innovation. Our entire product process is designed to de-risk what we build before we build it. In fact, the product and design teams focus nearly 70% of their time on Discovery; lining up experiments to validate our riskiest assumptions first. To be successful, we've built a balanced team who aims to deeply understand how our real, human users think about their safety nets.
Why Platform design?
Our Operations team powers the heart of the business—we power the engine that enables them. The Platform team has the opportunity to solve complex, user-centered problems every day. We live on the front-lines and thrive on turning ambiguity into simplicity. Through strong partnerships with our internal Sales, Customer Success, Customer Experience, and Case Management teams, we are working to build a sustainable, best in class insurance management platform that optimizes workflows, streamlines communication, and alleviates the anxiety of disorganization.
Platform designers are encouraged to explore all opportunities that will help drive the efficiency of our system. No problem is too small, no challenge is too big. We know we're successful when the tools we build are empowering, educating, and supporting our users—who also happen to be our co-workers! We have the rare benefit of working physically next to them daily to craft solutions that best fit their needs.
In this role, you will...
Report to the Sr. Manager, jobsboard.com/c/product-design-jobs'>Product Design of the Platform team.
Partner with multi-disciplined, cross functional teams daily to identify key problems, find the right solutions, and usher them into reality.
Contribute to the full product design cycle—from research and ideation to execution.
Facilitate design workshops to ensure you're delivering the best possible solutions.
Help shape and participate in our user research and testing (generative & evaluative).
Help shape and contribute to the Platform design system.
Rapidly produce concepts and prototypes and know when to harness the appropriate fidelity.
Clearly articulate your work to stakeholders through verbal and written communication.
We'd love to hear from you if…
You're a product designer with 3+ years of experience building software products.
You have experience working on web applications, system design, and user research.
You have experience taking the wheel to tackle complex problems.
You are excited to tackle a monster, user-facing challenge that will directly impact the current and future success of the company.
You have excellent written and verbal communication skills.
You have a desire to learn from your peers and leaders in the industry.
You are excited to help shape our design culture here at Policygenius and are looking to have one of those Lady & The Tramp spaghetti moments with your next employer.
You can expect...
Company-paid health, dental, vision, life & disability insurance
401(k) plan, FSA & commuter benefits
Generous PTO
Training, mentorship and coaching from leadership
The opportunity to grow alongside a company shaking up a big, old-fashioned industry
Fun, diverse, open-minded coworkers
Dog companionship!!!
About Policygenius
Policygenius is America's leading online insurance marketplace. Since 2014, our mission has been to help people get the financial protection they need (and feel good about it). We make it easy for our customers to understand their options, compare quotes, and buy insurance, all in one place. Our CEO and co-founder, Jennifer Fitzgerald, is one of only four women in the US fintech space to raise over $50 million in venture capital funding, and we've helped more than 30 million people shop for all types of insurance, placing over $35 billion in coverage to date.
At Policygenius, we're proud of building an environment that encourages our teammates to bring their authentic selves to work. Despite rapid growth (we've doubled in size year over year!), we've continuously maintained our inclusive culture through humility, hard-work, and humor, and we're looking for more people with grit, collaborative attitudes, and creative problem-solving skills to join our team. Come see why we've been voted one of Inc. Magazine's "Best Workplaces" two years in a row!
Diversity at Policygenius
Policygenius believes differences should be celebrated and is committed to building a team as diverse as the customers we serve. We welcome different perspectives and opinions to foster innovation, authenticity, and excellence across all parts of our company, and are committed to providing employees with a work environment free of discrimination and harassment.
As an Equal Opportunity Employer, Policygenius highly encourages applicants from all walks of life. All employment decisions at Policygenius are based on business needs, job requirements and individual qualifications without regard to actual or perceived race, color, sex, pregnancy, sexual orientation, gender identity or expression, age, national origin, political affiliation or belief, religion, disability, uniformed service, marital status or any other status protected by law.
Come join the team!
Apply for this job
Tell a friend