Senior UX Designer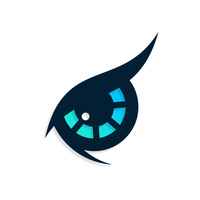 Chronosphere
Chronosphere, metric data management for the future
Chronosphere is a Series A software startup delivering the most highly scalable and reliable metric data management to the world. Chronosphere is powered by M3, which was created by the founders of Chronosphere while at Uber. It is the only open source metric data engine proven at petabyte scale in production, stores over tens of billions of metric time series and ingests and serves billions of data points per second. Are you ready to build a company for the future?
About the role
We're looking for a Lead jobsboard.com/c/ux-designer-jobs'>UX designer to help build Chronosphere. You will drive and complete the design process for our cloud web application from beginning to end. The first task will be to redesign our Chronosphere console putting our SRE end-users first. You will work with multiple teams to design a clean, usable console focusing on metrics, data visualization, altering, dashboards, infrastructure, and more.
You will
Manage all design aspects of a project from start to finish, you will be the first design hire at Chronosphere
Focus on interaction design
Perform direct user research and validation of designs
Function as a bridge across disciplines, such as Design, Product, Engineering, and Marketing
Collaborate closely with product owners and engineers to create a vision for your design area
Generate detailed specs of final designs that allow devs to build accurately
Work with Frontend Engineers to deliver a polished final product
Create new interface guidelines and design patterns
*What you will achieve *
In your first 30 days, you will review the user interface and become familiar with our users. You are now making the tactical design decisions.
After 3 months, you will have overhauled the existing user interface.
After 6 months, you'll be driving Chronosphere's UX strategy.
You have
The ability to balance great design with meeting short deadlines
Experience designing enterprise dashboards and reports for large data sets
The ability to be an interaction designer first, but you love all other aspects of design
Expert understanding of user-centered design methods and best practices
Ability to communicate your ideas to a wide variety of key stakeholders
Expert knowledge of design tools such as Sketch, OmniGraffle, PhotoShop, Illustrator
The team
Reporting to Jeff Cobb, Head of Product
Jeff started his career in software development and moved into product management along the way. He loves early stage startups-- Wily Technology, Qumulo, LiveStories, Chronosphere. Jeff joined Chronosphere because the founders have lived the problem that they are now solving for everyone else. As a manager, Jeff is honest and likes to work together to set goals. He works hard to remove obstacles so that you can do your job. He believes that a team should be heavy on communication so that your job can be done with ease. Jeff sings bass and lives with his wife, three sons, and a dog. It is loud at his house.
Our benefits
Health insurance coverage
Free lunches
Commuter Benefits
Unlimited Vacation time
Competitive Salary
Stock options
Chronosphere is an equal opportunity employer. You're encouraged to apply even if your experience doesn't line up exactly with the job description. Your skills, passion, and desire to make a difference will stand out. At Chronosphere, we welcome diverse perspectives and people who think rigorously and aren't afraid to challenge the standard. If you need additional accommodations to feel comfortable during your interview process, please email us at careers@chronosphere.io
Apply for this job
Tell a friend