UX Researcher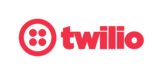 Twilio
Because you belong at Twilio
The Who, What, Why and Where
Twilio is looking for a UX Researcher to grow our research practice in the Brand organization. We need someone to help reveal what users are looking for by conducting primary research, exploring behaviors and motivations, and working with a team of designers, engineers, and a product manager to guide strategic initiatives. You'll own the entire research process from start to finish including, defining, recruiting, moderating, synthesizing, reporting and presenting reports. You will be a strong advocate for the user by evangelizing user-centered design practices and the importance of research within the department and with other stakeholders. 

Who? 
3+ years leading end-to-end (learn, recruit, and study) research projects with demonstrated impact

Undergraduate degree in Human-Computer Interaction, Psychology, Computer Science, Cognitive Science, or a related field OR comparable UX research experience

Experience with survey design, data validation, and response effects

Experience collecting and analyzing user behavior through survey design, data validation, response effects, and experimentation (A/B testing)

You know how develop tools that democratize research practices across an organization

You are comfortable planning, scoping, conducting, analyzing, and communicating research

Deep understanding of the design process and how research is appropriately integrated at each phase

You have participated in market research and have an understanding of the process

You have a honed attention to detail—you sweat the little things

You have a portfolio of relevant research samples that has influenced key product outcomes
What? 
As a UX Researcher, you will live the Twilio Magic values:
BE AN OWNER: Own the full research process from defining, learning, recruiting, conducting, and analysis to guide our product decisions. You'll evangelize the importance of user research and help teach teams across the organization. 

WRITE IT DOWN: Create clear and actionable research plans based on the appropriate methodologies. Present well-formed research proposals and recommendations to key stakeholders. 

DRAW THE OWL: Identify new opportunities within the organization based on research you've conducted and analyzed. 

EMPOWER OTHERS: Partner heavily with design, product, marketing, and engineering teams to help guide best practices and make user-informed decisions
Why? 
The Website team delivers exceptional experiences that our customers love and value, while powering critical parts of Twilio's revenue and serving millions of users across the world. You'll have the opportunity to build a new muscle of user research within the Brand organization. 
Twilio is a company that is empowering the world's developers with modern communication in order to build better applications. Twilio is truly unique; we are a company committed to your growth, your learning, your development, and your entire employee experience. We only win when our employees succeed and we're dedicated to helping you develop your strengths. We have a cultural foundation built on diversity, inclusion, and innovation and we want you and your ideas to thrive at Twilio.
Where?
This position will be located in our beautiful office at 1801 California St. in Denver, CO. You will enjoy our incredible perks: catered meals, snacks, game room, ergonomic desks, access to our building fitness center, monthly All Hands and more. 
You will also be part of a company that believes in small teams for maximum impact; that strives to balance work and home life; that understands that this is a marathon, not a sprint; that continuously and purposefully builds an inclusive culture where everyone is able to do and be the best version of themselves. We seek people who naturally demonstrate our values, who are challenged by problems, empower others to thrive, and can draw the owl and not be beholden to one playbook.
About us:
Millions of developers around the world have used Twilio to unlock the magic of communications to improve any human experience. Twilio has democratized communications channels like voice, text, chat, video and email by virtualizing the world's communications infrastructure through APIs that are simple enough for any developer to use, yet robust enough to power the world's most demanding applications. By making communications a part of every software developer's toolkit, Twilio is enabling innovators across every industry — from emerging leaders to the world's largest organizations — to reinvent how companies engage with their customers.
Apply for this job
Tell a friend