UX/UI Designer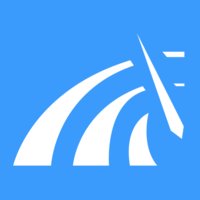 ProviderTrust
ProviderTrust empowers a safer, smarter healthcare for patients, providers, and payors. Based in Nashville, Tennessee since our launch in 2010, we create powerful solutions to solve complex problems to make healthcare data meaningful and actionable. Our mission is to create a safer healthcare for everyone.
We partner with HR, Compliance, and Provider Operations teams to monitor healthcare populations to identify license, credential, compliance, and payment eligibility issues before they impact patients. We monitor employees, vendors, provider networks, licenses, credentials and more for OIG and state Medicaid exclusions, sanctions or disciplinary actions, license expirations or suspensions and more, continuously verifying everything at the primary source.
Our solutions combine an intuitive user experience with advanced data matching algorithms and seamless integrations to continuously identify and verify compliance issues in the optimal workflow, such as an HRIS or claims processing system
As the VendorProof UX/UI Designer at ProviderTrust you'll bring your keen expertise in building great digital experiences to make the healthcare vendor ecosystem safer. You'll work in sync with a scrum team consisting of a Product Manager, several Developers, and a QA Engineer to identify features and improvements that drive product outcomes. You'll utilize your research and analytical skills to bring back insights from our clients, vendors, and vendor support team and turn them into product improvements. You'll work closely with another UX/UI Designer and Product Team to uplift our product portfolio, empathize with our end users, and champion thoughtful design within the organization.
Responsibilities:
Collaborate with Product Manager and stakeholders in discovery, ideation, prototyping, and overall prioritization of efforts.
Collaborate with the Development & Scrum Team to translate user needs, technical constraints, and functional intent to timely product improvements.
Conduct research to gather qualitative and quantitative insights via user interviews (remote & in-person), usability tests, and product analytics that lead to the improvement of product outcomes.
Collaborate with UX/UI Designer to maintain design system, product portfolio consistency, artifacts, and research methods.
Work closely with Sales, Marketing, and Vendor Care teams to bridge the gap between user pain points and business needs early and often.
Collaborate with Brand Manager to ensure brand and design standards are consistent.
Produce prototypes, mockups, and assets within Sketch, Invision Prototyping, and Invision Design System Manager.
Suggested Skills & Experience:
3 - 5 years professional experience in UX/UI Design
Experience working across the entire design process from user research, ideation, prototyping and iteration, high and low fidelity design, and bridging to implementation.
Experience working closely with software engineers to bring your designs to life.
A portfolio that shows strong visual design skills and demonstrates the processes you use to incorporate user research into your work.
Working knowledge of design, prototyping, and workflow management tools such as Sketch, InVision Prototyping & Design System Manager, Adobe CC, Aurelius, Zeplin, Jira, Confluence, Trello, Salesforce, Zendesk etc.
Strong communication and presentation skills that allow you to clearly articulate design decisions.
Ability to manage multiple projects, prioritize and meet deadlines
What It's Like to Work Here:
To be great at ProviderTrust, we find our team members have these things in common:
Gain energy from working in a fast-paced, creative environment
Decision making that employs a blend of data-driven insights and intuition
Ability to multitask and handle multiple projects concurrently
Resilience and positivity, able to address setbacks and bounce back quickly
Resourcefulness, discovering creative ways to get things done
Joy in making an immediate and positive impact
Diverse interests that are welcomed and extend beyond our organization
Things That Make Us A Great Place To Work:
Competitive base salary and incentive package
Stock option program
401(K) matching
Excellent medical and dental benefits, disability and life insurance
Unlimited PTO (yes, really – we'll talk about how it works)
HSA Contribution
Growth! Lots of new people, new talent, and new opportunities for our team
A stocked kitchen and wellness meal plan
Ergonomic desk setup and open workspaces
Lots of celebrations! Events, happy hours, and more
Dog friendly – WOOF!
Voted one of the Best Places to Work by the Nashville Business Journal (2015 - 2019)
Inc. 5000 list of the fastest-growing private firms in the U.S. (2016-2019)
Apply for this job
Tell a friend