UI/UX Product Designer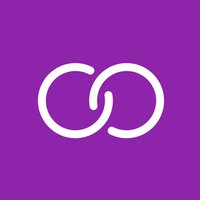 OpenAVN
OpenAVN, Inc is looking for experienced UI/UX Product Designer/Team to join/augment our Frontend Development team who are tasked with providing a trustworthy and friction free cybersecurity experience and backend account management for our customers. The ideal candidate is a self-organizing individual that can validate the tech stack and has the drive and initiative to self-start. You must have experience designing and building large and complex (yet maintainable) systems, and you should be able to do so in one-third of the time that most competent people think possible. Strong attention to detail, excellent analytical capabilities, passion and drive for development and Top Notch communication skills are essential.
Responsibilities:
Be responsible for the design of User platform experiences; to express the state of security of the customer's devices/systems and enable them to feel they have control over their device security
Work with small multi-disciplinary teams made up of representatives from engineering, product and product insights among others
Take into account existing insights, technical constraints, business needs, and specific platform demands to produce data-informed solutions and insights
You'll take full ownership of your work and total responsibility for every last detail, every step of the way, from research via whiteboard sketching to high-fidelity final design treatments
Rapidly produce multiple concepts and prototypes, understanding when deeper exploration is warranted and when it is best to change paths and try another approach
Who you are:
You have at least 5-7 years of experience designing at consumer-focused tech or media companies; experience designing for mobile is a plus
You are a talented designer, with a focus on UI/UX design
You have the communication skills to help set up frameworks and brainstorm initial design concepts. Also instrumental is the ability to speak confidently to your own design work and convince others of your reasoning
You have a people-focused design mentality and want to design and build products/features that truly have meaningful impact
You have an online portfolio, or PDF that you can share with us. A link to your online portfolio, or a PDF, is required. Applications without a portfolio are unlikely to be considered
You are able to provide a brief explanation in your application of why you are excellent for this role, while highlighting your portfolio
You can expect to work with smart, motivated, intense and interesting co-workers. You will have the opportunity to work on some pressing problems in cybersecurity today and this is your opportunity to contribute. We look forward to reviewing your candidacy.
Apply for this job
Tell a friend