UX & UI Designer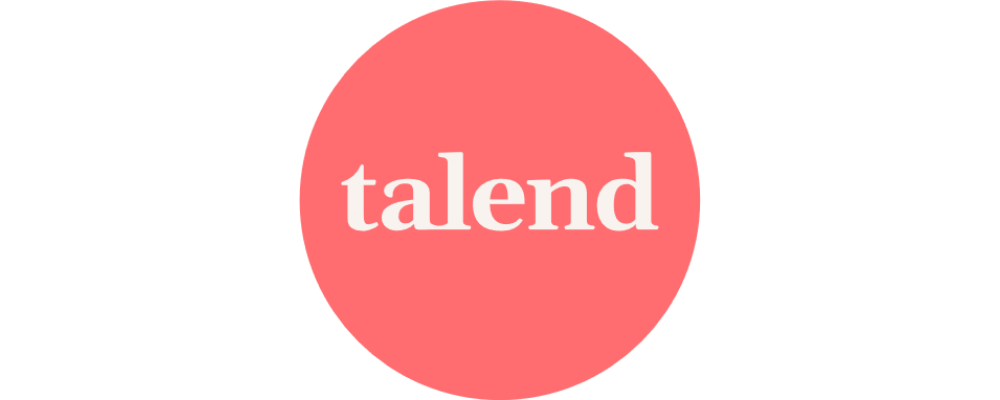 Talend
WHO WE ARE:
Talend is a leader in cloud data integration and data integrity.
We are a global company with offices in Redwood City, Paris, London, Bonn, Beijing, Tokyo, Singapore, Sydney, and Bangalore.  Our customers are pioneers/innovative leaders in their market when it comes to data and cloud projects. We are proud to count Domino's, the world's largest pizza company, Euronext, the #1 stock exchange in Europe, and HP Inc., a leading IT company, as Talend customers.
We enable companies to transform their business by delivering trusted data at the speed of business. Talend offers a suite of apps for data integration and integrity that brings data, people and technology together by generating end-to-end data pipelines.
Customers can collect data; transform it to power analytics; govern it from end-to-end; and share it across internal and external stakeholders. They can work across systems and across environments: in the cloud and on-premises.
We are seeking a bright and talented UX and
UI designer
to improve the customer experience across brand and digital touchpoints at Talend. This role requires a candidate who truly embraces diversity; Who is creative a thinker and capable of sharing bright ideas, but also knows when and how to focus on critical priorities and move the needle as a part of a much larger team.
To be successful in this role you will need to have a keen eye for design and you eagerly embrace complexity and the process of refining the customer experience into one that is clear and concise. You have a strong knowledge of web standards and best practices, ADA accessibility, brand integrity, and working with grids. You should have experience coordinating with cross-functional teams to deliver and implement integrated marketing campaigns with a keen ability to consider and keep track of many interconnected pieces.
Stepping into this role should be considered a major opportunity to join a stellar team of passionate individuals who value each other and are extremely excited about the path ahead of us.
Responsibilities
Design UX for web, tablet and phone.
Knowledge of the entire design process, from problem-solving to detailed UI and visual design.
Ability to create beautiful high-fidelity mock-ups and prototypes of your designs using Sketch or similar tools.
Translates UX research insights into ideas that form new products and features that improve our ability to deliver the best experience.
Designs and iterates through complex problems from beginning to end.
Crafts workflows & detailed interactions.
Wireframes and prototypes ideas quickly to assess viability.
Knowledge of systems thinking, information architecture, and design systems is a plus.
Iterates based on feedback from the whole team.
Experience designing digital products & systems in a product-centric organization.
Interface and brainstorm with Marketing team and other involved stakeholders of Talend, in a strategic manner, to elevate the visual communication of information.
Excellent communicator of your ideas, designs and thinking.
A self-starter who can collaborate effectively with other designers, product managers and developers.
We would be excited about you if you had......
A Degree or an equivalent certificate in Human Computer Interaction, Information Architecture, Interaction Design, Graphic Design, or Computer Science (Preferred)
3+ years in designing UX for the implementation of large-scale solutions (Preferred)
4+ years of experience in Web, tablet & mobile design (Required)
Proficient in Sketch App for all website designs and style guides (Required)
Proficient in Adobe Photoshop, Illustrator, etc. (Required)
2+ years of experience in HTML/CSS (Preferred)
#LI-MM3
AND NOW, A LITTLE ABOUT US:
Talend has received some pretty impressive accolades along the way:
- "2018 Best Public Cloud Computing Companies To Work For" by Glassdoor
- Named a Leader for Data Integration Tools in the Gartner Magic Quadrant
- Named a Leader in Big Data Fabric for the Forrester Wave
- Ranked in the DBTA "100 Companies that Matter Most in Data"
- Listed in the CRN Big Data 100 Companies
We are passionate about helping companies become more data driven; and, if we can be honest, we are all geeks at heart who pride ourselves on the vibrant company culture that we have built.
Some Cool Perks With Working Here
- An opportunity to work with an international, highly collaborative, and entrepreneurial company with great coworkers who enjoy having fun and working hard
- Competitive salaries and quarterly bonuses for full-time employees
- Equity for all full-time employees
- Comprehensive health insurance available (medical, dental and vision) for you and your family for full-time employees
- Paid time off, sick time, and company holidays, in addition to paid parental leave, bereavement leave, and jury duty leave for full-time employees
- Employer-matching 401K plan and an Employee Stock Purchase Plan (ESPP) for full-time employees
- Commuter benefits, and free employee shuttle to CalTrain for an easy commute anywhere along the 101 corridor
- Weekly catered lunches, which we proudly take the time to sit down and enjoy as a team, weekly rotating food trucks outside our office, and a fully-stocked kitchen with drinks, Philz and Stumptown coffee, healthy snacks, bagels, and candy
- Opportunity to challenge your fellow coworkers to a friendly match of ping pong, cornhole, or foosball in our Game Room
- Free onsite fitness center for employees, and outdoor running trails and full-sized basketball courts
- Working in a new, bright, open-environment and collaborative office
- Choice of MacBook Air or Windows laptop
As a global employer, at Talend, we believe our success depends on diversity, inclusion and mutual respect among our team members. We seek to recruit, develop and retain the most talented people from a diverse candidate pool. We are committed to making all employment decisions on the basis of business need, merit, capability and equality of opportunity. All qualified applicants will receive consideration for employment without regard to race, color, religion, sex, sexual orientation, gender identity, or national origin.
Apply for this job
Tell a friend