UX Designer & Researcher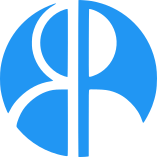 Respondent
At Respondent, we believe in-depth research interviews are essential and are the oxygen to intelligent innovation. Our marketplace empowers entire organizations by connecting researchers with verified business professionals so they can conduct the kind of research interviews that yield invaluable results. With these new insights, high-quality decision making is scaled across their organization and innovation flourishes. 
B2B companies like IBM, Oracle, Atlassian, Twillio, Microsoft, and many more choose to leverage Respondent to conduct their research interviews and make smarter business decisions. 
We are a small, but quickly growing fully remote tech startup. Working as a
distributed team
allows us to hire the best talent regardless of location. We look forward to learning more about you and how you might fit into our thriving community of initiative-takers and diverse thinkers.
What you'll do
Take ownership of UX for both our researcher and participant experiences
Design and ship features quickly and often
Define how we do UX and research at Respondent
Lead UX and research efforts to rethink and streamline our core researcher experience
Lead UX and research efforts to define the MVP for a new Video product
Lead research for key, strategic product initiatives that will directly shape our roadmap
Translate user insights into actionable next steps for product and design
Take the lead to define problems, sketch solutions, and gather requirementsDesign and iterate quickly, in low-fidelity, to map out UX for features
Partner with our Visual Product Designer to define UX and feature requirements
Partner with our Product Manager to drive projects forward, get features ready for development, and answer key research questions
Support engineering by communicating your ideas early, documenting product requirements, and providing UX support throughout development life cycle.
Who you are
You are an experienced UX designer and researcher who has worked on an agile team and shipped a variety of products and features throughout your career
Proficiency with Figma, or similar design tools
A portfolio showcasing a deep understanding of customer problems to create elegant but practical solutions
Experience leading research and design projects across the entire product lifecycle
Experience aligning and facilitating decision-making with stakeholders
Ability to manage and work on multiple projects concurrently
Initiative to identify problems and act on opportunities to improve the product
Experience conducting qualitative research, using insights to drive product decisions
Strong information architecture skills
Strong interaction design skills
Endless curiosity about your users, and what makes them tick
A critical design eye when evaluating products and making recommendations
Excellent listening and communication skills
We are looking for someone who matches our level of joy for the work we do, brings something new to the team, and elevates our game. Our core values are very important to us and we hope they resonate with you, too. You can read more about them 
here
!
Benefits
Working at Respondent is a unique experience. You will be part of a remote, diverse team. We care deeply about creating a cohesive, tight-knit culture that gets results. That's why we offer our employees the following:
- Work remotely from anywhere in a continental US Time Zone (we are not able to accommodate continuous travel e.g. digital nomadism, remote year, etc.)
- A full office set up, including a MacBook Pro, desk, second screen, ergonomic chair, and wireless mouse & keyboard
- Health insurance for US-based employees covered at 99% for individuals and 50% for dependents (non-US employees receive a healthcare stipend)
- Short Term Disability covered at 100% for all US-based employees
- Parental Leave: 12 weeks fully paid leave with an additional optional 4 weeks unpaid
- Dental and Vision insurance offered at group rates to lower the cost for US-based employees
- Four weeks of flexible vacation (need a bit more for religious or country holidays--no problem!)
- 12 Paid holidays
- Stock options
- 401k (not matching) for US-based employees
- Company retreats for teammates to get to know one another in-person: our most recent ones were in Arizona (at a ranch), New Orleans, and San Antonio!
Respondent is an equal opportunity employer
We understand it takes a diverse team of highly intelligent, passionate, curious, and creative people to solve the challenges involved in Respondent's long term success. Our dynamic team members have incredible perspectives to share, just as we know you do, and we take great pride in being an equal opportunity workplace and encourage candidates from under represented backgrounds to apply.
Apply for this job
Tell a friend