UX Designer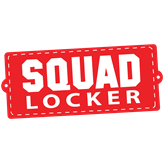 SquadLocker
SquadLocker's Rhode Island-based headquarters is actively searching for a UX Designer who will be responsible for assisting the Engineering team's design effort to make better product decisions. In this role, UX Designers must be creative problem solvers who are perpetually curious and be a keen learner who thrives on enhancing their own practices and knowledge. We're looking for someone who is open to new approaches and is comfortable continuously working with colleagues to improve process and team dynamics. Our UX Designer will work with our internal systems and should be comfortable aiding in prototyping and testing designs for impact on productivity.
Key Responsibilities
Deliver best-in-class user experiences (interactive and experience) in a fast-paced, agile, startup environment
Communicate conceptual ideas by producing design deliverables such as sketches, scenarios, wireframes, prototypes, mockups, and journey maps
Identify customer needs and strategic opportunities. Create compelling designs and make sound UX decisions to improve productivity
Closely collaborate with product managers and developers to conceptualize, test, build, and ship well-rounded and high-quality solutions that balance user needs, business priorities, and technical constraints.
Pair with other UX designers to provide peer review and maintain consistency across all areas of the product
Contribute to the continuous improvement of UX processes and tools
Qualifications
We are looking for ambitious individuals with a history of high achievement and the desire to work in a fast-paced environment with peers who challenge them to be better. These are the qualifications:
3+ years of product design experience; experience in a start-up environment and with internal systems preferred
Familiarity with current industry design and collaboration tools such as Figma, Sketch, Adobe Creative Suite, Github, InVision, Zeplin etc
Solid communication skills and the ability to articulate the rationale for design decisions by leveraging qualitative and quantitative data
Strong aesthetic sensibility and appreciation of good visual design
Knowledge of modern front-end systems, open source frameworks and responsive design
Experience with agile delivery methodology
Experience in taking a consultative approach with stakeholders and product owners
A strong desire to learn, teach and grow alongside your team members
A high level of flexibility and adaptability and a willingness to try new approaches
About You
Fast learner with the ability to grasp new concepts quickly
Persuasive, amiable, self-motivated and goal-oriented
Naturally curious, passionate and have a "whatever it takes" attitude
Enjoy working in a team environment
Adjusts quickly to changing priorities and conditions; Copes effectively with complexity and change
Possesses a strong willingness to work hard and put in the extra effort to get the job done
SquadLocker is an equal opportunity employer. We celebrate diversity and are committed to creating an inclusive environment for all employees.
About SquadLocker:
From mathlete to athlete, SquadLocker makes it easy to outfit any team or organization in two weeks or less. SquadLocker's instant online stores stay open 24/7 and serve up the world's best apparel and gear brands, decorated with your specific logos. Every store merchandising and logo design is custom, and every order is processed individually with no minimums. SquadLocker has changed the way Commissioners, Athletic Directors, Coaches, Parents, Captains and Club Leaders manage their group's decorated apparel and gear needs. Check us out at www.squadlocker.com.
Apply for this job
Tell a friend