Product Designer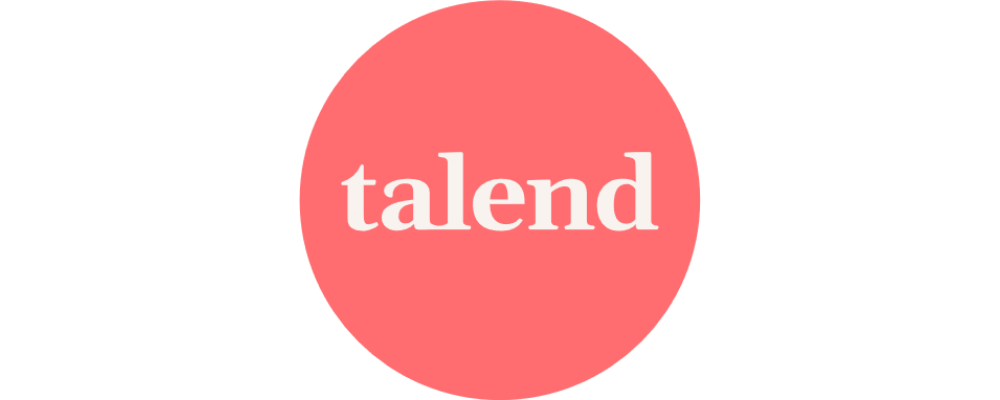 Talend
WHO WE ARE:
Talend, a leader in data integration and data integrity, enables every company to find clarity amidst the chaos.
Talend is the only company to bring together in a single platform all the necessary capabilities that ensure enterprise data is complete, clean, compliant, and readily available to everyone who needs it throughout the organization. With Talend, organizations are able to deliver exceptional customer experiences, make smarter decisions in the moment, drive innovation, and improve operations.
From Domino's to L'Oréal, over 4,250 organizations across the globe rely on Talend to deliver exceptional customer experiences, make smarter decisions in the moment, drive innovation, and improve operations. Talend has been recognized as a leader in its field by leading analyst firms and industry publications including Forbes, InfoWorld and SD Times.
Talend is Nasdaq listed (TLND) and headquartered in Redwood City, California.
We're looking for a Product Designer to join our User Experience team in Bonn or in Nantes.
Talend forges the tools necessary for data professionals to transform and move data from one place to another, while democratizing data access across the enterprise.
As a member of our UX team, you will push your creative, problem-solving and people skills to your best. With a user-centered approach, you will work closely with
user research
ers, product designers, visual designers, product managers, product owners and engineers. In close collaboration with other designers of the UX team, you will create interactive prototypes, provide detailed interaction specifications, run evaluations with user researchers for iterations and support engineers through the development phase to make sure your design can be built.
Your main responsibilities will include:
Defining product user interface features, concepts, functionality, task flows, and navigation schema
Creating storyboards, scenarios, flowcharts, wireframes, prototypes, and interaction design specifications and guidelines using Sketch
Contributing to our design system, designing common patterns and components and taking design decisions that scale
Putting the user at the heart of the design process, grounding your design decisions in user research findings in collaboration with the research team
Working closely with development teams to ensure that design specifications can be implemented and making acceptable design adjustments in the specification as necessary
Your profile:
Proven experience in an interaction design, usability engineering role or similar
A degree in Human-Computer Interaction, product design or a related discipline or equivalent experience
Experience in designing web-based user interfaces of enterprise business software
Team player: ability to give and receive feedback, support and improve the work of your colleagues as well as your own
Experience in working in an agile development environment with projects involving multiple teams
Basic understanding of HTML, CSS and awareness of web technology constraints
Fluent in English, French is a plus
Preferred skills:
Experience working with Sketch since our libraries and collaboration documents are based on it
Knowledge in WCAG and similar guidelines and experience in designing software which is accessible
Motion design skills and experience in micro interaction design would be a plus
Knowledge in data integration and/or data quality domain would be a plus
#LI-HW1
AND NOW, A LITTLE ABOUT US:
Talend has received some pretty impressive accolades along the way:
- "2018 Best Public Cloud Computing Companies To Work For" by Glassdoor
- Named a Leader for Data Integration Tools in the Gartner Magic Quadrant
- Named a Leader in Big Data Fabric for the Forrester Wave
- Ranked in the DBTA "100 Companies that Matter Most in Data"
- Listed in the CRN Big Data 100 Companies
We are passionate about helping companies become more data driven; and, if we can be honest, we are all geeks at heart who pride ourselves on the vibrant company culture that we have built.
As a global employer, at Talend, we believe our success depends on diversity, inclusion and mutual respect among our team members
. 
We seek to recruit, develop and retain the most talented people from a diverse candidate pool. We are committed to making all employment decisions on the basis of business need, merit, capability and equality of opportunity. All qualified applicants will receive consideration for employment without regard to race, color, religion, sex, sexual orientation, gender identity, or national origin.
Apply for this job
Tell a friend