Digital UX/UI Designer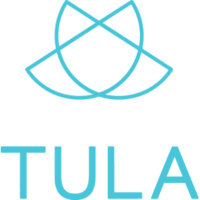 TULA Skincare
The Digital Product & Technology team at TULA is growing, and we are looking for our first in-house UX/UI Designer to help build beautiful, intuitive experiences. This will be TULA's first wave of Engineering hires and as such this position will help set the culture for this team and shape the future of work processes for our growing company. This role will increase our customer retention rate by personalizing site experiences, enabling discovery and individualizing the site experience. 
This is both a UX and UI role spanning everything from strategy to wireframes to final PSDs (including various animations and state changes).  We have ambitious customer-facing initiatives on the horizon, therefore this will be a highly visible position. This role reports to the Head of Digital Product.  TULA headquarters are in Nomad, NYC.
Key Responsibilities 
Working with our product management team to ensure UX/UI is brand-right and provides an intuitive user experience to drive site performance

Ensuring brand-right experiences that make finding relevant information easy, buying desired products seamless, and encourages customers to come back often

Participate in consumer focus groups, user testing, and analytics reviews to understand what works (and why)

Wireframing all new pages/features

Creating mobile-first best-practice designs for updatied & new features like

Skin quiz

Routine builder 

Community hubs

Virtual consultations

Working with our merchandising team to maximize revenues via navigation elements, upsell features, and customer education components

Constantly iterating to advance every touchpoint (landing pages, homepage, landing pages, global elements, etc.)

Advocate for every user and understand the diverse paths to purchase 

Working with the engineering team to ensure animations are implemented balancing performance and the brand experience
Qualifications
3-5+ years experience as a digital experience designer

Familiar with B2C ecommerce

Passion for elegant, intuitive digital interactions

Comfortable working autonomously as well as with internal and external resources

Bachelor's Degree in design, computer interface, or related field
About TULA Skincare
TULA is the leading probiotic skincare and wellness brand, offering innovative products powered by probiotics and superfoods that are both clean & effective. As a digitally native and social first brand, we engage our customers at every touchpoint to help them feel confident in their skin and make it easier to achieve a healthy balance, inside and out.  Alongside TULA.com we retail with ULTA Beauty, Nordstrom, Dermstore, QVC, and Amazon. We raised a Series A led by L Catterton, the largest consumer-focused private equity group in the world. Our team has experience in some of the top consumer startups and beauty companies. TULA headquarters are based in New York City.
Apply for this job
Tell a friend