UI/UX Designer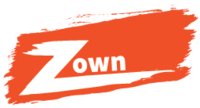 Zown
Overview
Zown streamlines ridehailing pick-ups by assigning each trip a dynamic pin, ensuring passengers and drivers meet at the most efficient location, optimized in real-time.
Our platform allows a property manager to onboard in 5 minutes by inputting potential pick-up locations around their site. Every time a mobility provider receives a trip request from the venue, Zown passes them the optimal pick-up location via API, ensuring its location streamlines the pick-up based on the trip's specific characteristics.
We have secured a pilot with the City of Detroit to use our platform to streamline rezoning requests for food delivery to provide safer and more efficient site operations. We are recruiting a UI/UX designer to hit the ground running and build our MVP into a fully fledged interface to meet the needs of our growing user base.
Our live MVP which requires a significant amount of design work is available for viewing here: https://app.zown.it/
Role Description:
The successful candidate will work with the product team in a collaborative and start-up environment. They will be expected to meet graphic deadlines, produce high quality design work, and collaborate with necessary stakeholders in an effective and timely manner. The individual will be responsible for product mockups, wireframes, front end design, user testing and feedback.
Responsibilities:
Think creatively to develop and implement new design concepts, graphics, and layouts.
Prepare rough drafts and present your ideas with the ability to amend final designs following feedback
Lead feedback sessions for final design amendments
Collaborate with necessary teams and effectively communicate ideas
Work within the product team and report directly to the CEO
Meet deadlines, while presenting design work of the highest quality as per requirements
Required Skills:
Minimum educational requirement - High School Diploma
Knowledge and experience with a design software – Photoshop, Adobe Suite, GIMP, or any design software
Knowledge of UI/UX frameworks
UX research
Wireframing and UI prototyping
Copy writing
Should have experience in creating designs for mobile/desktop apps or web applications
Web design
Must be creative and open-minded
Participated in or lead design sprints
Ability to interact, communicate, and present ideas
Attention to detail
Design thinking
Be able to lead creative collaboration
Self-starter
Responds well to very critical feedback
Additional Information:

Start date: Immediate
Location: Remote
Working hours: Full time
Compensation: Basic salary with vested employee shares
Please review the MVP before applying and attach your portfolio. If selected for an interview, we will ask for your input on how you would rework the interface. We are looking to fill this role asap.
Apply for this job
Tell a friend