UI/UX Designer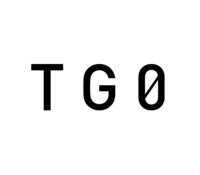 TG0
We are looking for an website designer and developer with a graphic design/interaction design background to contribute to the new wave of projects, showcasing our technologies through our website, APPs and social media. Most of our work is very new and confidential, therefore we do not expect high-level conventional expertise. We look for someone who has an eye for beauty and is passionate about making new things.
Role
Conceptualisation and visualisation for customer-facing presentation
Designing web pages & APP including graphics, animation and CAD assets
Content creation and social media management
Building graphic social media accounts
Photographing prototypes and products
Interfacing with marketing and website/app developers to direct design
Simple copywriting
Website translation to Mandarin*/Liasing with Chinese speakers to complete the translation
Requirement
Excellent in Adobe PS, AI
Excellent in graphic creation and photography
Creative and methodical when it comes to styling
Strong written language skill
Knowledge in website programming is a plus
Chinese speaking ability is a plus
& Others
You will be working with brands you heard of, projects that matter with a disruptive technology behind.
You will be working within a 20 people diverse team. And you can experience how a product come to life from idea sketches, modelling, prototyping, testing and branding.
We are based in South London with a nice working environment.
If you are interested, please fill in this pre-interview questionnaire: https://goo.gl/forms/cXe3IzhmHv8l5yJo2.
Please note that we will not review any applications without a portfolio. Speak soon!
Apply for this job
Tell a friend