Head Of Digital UX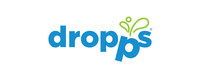 Dropps
About The Opportunity
Dropps is the leading US subscription DTC home cleaning platform, specializing in eco-responsible products serving the laundry and dish segments. Our values reflect our commitment to our four brand pillars: Effective, Kind, Transparent and Simple. We strive to make effective products, kind to the earth, transparently sourced and packaged and delivered through the simple magic of chemistry and technology.
To capture our ambitions for exponential growth, we are seeking a talented Head of UX to lead our Shopify Plus-based digital UX as it evolves along with our brand into a DTC unicorn.
What You'll Do
Reporting to the Chief Innovation Officer, the Head of Digital UX will be pivotal to elevate and continuously iterate the Dropps digital experience as it connects with user acquisition, retention and physical product development
The Head of Digital UX will:
Own e-commerce product design, user experience and information architecture for Dropps, ensuring a thoughtful, consistent UX across landing pages, back of funnel and subscription/account management
Build a consistent, effective, and compelling user journey,, iterating using data and user feedback to drive a rapid flow through the funnel, taking into account a growing catalog of SKUs
Ensure appropriate and actionable user research is being conducted across all phases of the product development cycle
Define UI patterns that can be integrated or repurposed across the digital experience using research, data, and usability tests
Own the framework for key stakeholders to gain a deeper understanding of our users, and how to positively impact their satisfaction
Build a strong relationship with software development teams (in-house and agency) to define scope and refine requirements for implementation
Partner with growth functions in marketing and R&D to define the acquisition funnel, continually iterate the path to purchase and flex the UI framework to an expanded assortment
Skills and knowledge you should possess:
5+ years UX or Product Design experience with a focus on e-commerce, interaction design, and visual/graphic design, ideally in a DTC/CPG setting
Experience with Shopify Plus, Recharge or the like and comfort working in UI development tools such as Sketch or Figma
Proven experience with defining UI patterns that can be integrated or repurposed across a successful app using research, data, and usability experience
Belief in and practice of design thinking by identifying patterns of behavior over time, backed by analytics
An inclusive attitude, comfort with ambiguity and willingness to be a functional leader within a fast growing startup
As a member of our team, you will be a part of a culture that is as diverse as the households and communities we serve. When you Dropps, you become part of a movement to innovate, solve problems, take risks, grow, work hard and improve the world in the process!
Apply for this job
Tell a friend