Senior UI / UX Designer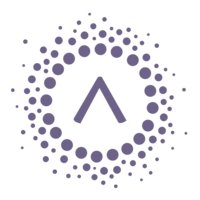 Alterest
We are an exciting enterprise fintech company headquartered in London with our engineering office in Bangalore.
We're looking for a creative and hands-on designer and front-end developer to create marketing materials and user experience for a product used by banks and global financial institutions.
This is a highly visible role where you will be working closely with all business units to drive the growth of our business by making compelling marketing content and developing slick user experiences for data manipulation and consumption.
We're a backed company by leading VCs and investors in Europe with clients and users globally.
What you'll do:
Marketing Collateral Design:
Build and maintain library of icons, logos, theme and design elements for marketing collateral
Transform team-created PPTs into beautiful slide decks, PDFs, ebooks
Produce visuals and illustrations on quick notice to accompany LinkedIn posts, blogs and landing pages (content created by team on a daily basis)
Work with various business units to craft appropriate and appealing visuals to accompany emails in newsletters and product updates
Lead the re-design and constant improvement of visual appeal of company website and blog
Technology Product Design:
Build and maintain library of icons, stylesheets and design elements for our enterprise software product
Enhance user experiences through effective prototyping and working alongside product managers
Create static and clickable prototypes and user flows
Create ultra-short videos to demonstrate features of our product
Requirements:
Design/arts degree with a demonstrable portfolio of work
Proficiency with Adobe suite of products and other such as Sketch/similar
Proficiency with at least 2 prototyping tools such as Invision and Balsamic
Experience with latest design trends like isometric illustrations
HTML/CSS knowledge (must know: weblayouts, landing pages)
Experience with video creation tools is a plus
Who you are:
Self-starter and creative thinker who is always staying ahead of the curve in their field
Exceptional communicator of design ideas
What we offer:
Competitive Salary
Opportunity to help scale an exciting global FinTech
Cool office space in hub of the city
Flexible and remote working
Apply for this job
Tell a friend