UI/UX designer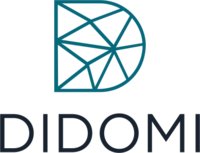 Didomi
Didomi (https://www.didomi.io/) helps companies get in compliance with data privacy regulations like GDPR and CCPA. We build a consent management platform to collect, share, and manage user consents across platforms (web, mobile, TV, etc.). We know privacy appears to be a boring and hard problem, but we strive to make it interesting and easy to solve for our clients.
We are looking for an experienced UI/UX designer to join our team of 20+ people. Our main office is in Paris and we are a very distributed team and are open to people working remotely all around the world.
What you will do
Your main responsibilities will include:
Define and standardize the design of our SaaS products, ensuring consistency and high quality in all our deliverables
Create and manage style guides and components across various platforms (Web, Mobile, TV, etc.)
Work closely with product managers and engineers to bring new products and features to our customers, from start to finish
Improve our design practices with user research and feedback collection
What we are looking for
3+ years of experience with designing digital experiences in web and mobile products
Experience driving the design vision and design discussions
Strong written and oral communication skills with the ability to sketch and express design ideas efficiently
Practical experience with all phases of the design process, from discovery, through design, into development and release
High proficiency working in Figma, Sketch, Adobe CC or other comparable design software
Experience in SaaS and B2B products is a plus
Our vision as a team
We believe that respecting the privacy and preferences of customers is at the core of successful businesses in the coming years. We are building the Didomi platform as a developer-friendly set of interfaces and APIs to help developers integrate privacy into their product.
Our product and engineering team is strongly committed to a high level of quality in our products and execution. We believe that automation and data are the keys to consistently achieving that along with velocity of development and joy and pride in what we deliver.
Recruitment Process
Our interview process usually includes interviews with tech and non-tech people and a practical exercise/discussion like a presentation or a case study. We understand you already have a job, obligations (and maybe a personal life!) so we'll work with you to make sure it doesn't take up too much of your time while still providing a good basis for a very concrete discussion.
We hope that you like what you are reading here. You are just one step away from getting started with us! Apply here and we'll be in touch within 24 hours.
Apply for this job
Tell a friend