UX Designer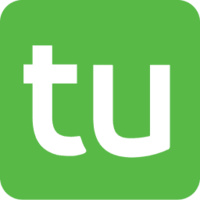 TuSimple
*This role is located in San Diego, CA. Relocation assistance is provided. *
Email your resume directly to: uxdesign9350fa4d2@ivy.greenhouse.io
Company Overview
Come join a higher calling and find a deeper purpose!
TuSimple is a global Artificial Intelligence Technology Company. We are the epicenter of the Autonomous Vehicle Universe. Our breakthroughs are multiple generations ahead of anyone in the world. While inventing the framework of Autonomous Driving, our current fleet of autonomous Trucks are helping communities receive much-needed supplies and medical equipment around the clock. Our people are some of the most talented engineers and contributors who are leaving behind a historic legacy.
TuSimple was founded half a decade ago with the goal of bringing the top minds in the world together to achieve the dream of a driverless truck solution. With a foundation in computer vision, algorithms, mapping, and Artificial Intelligence, TuSimple is working to create the first GLOBALLY commercially viable autonomous truck driving platform!
Opportunity Overview
As a UI/UX Designer, you would help mold the interface and user experience of those tools that our Algorithm & Engineering Research Teams need to build better software for Artificial Intelligence Products
You'll work on incredibly satisfying interdepartmental projects that touch every corner of our business.
Autonomous Vehicle Artificial Intelligence is the future. TuSimple is the Genesis of that future. We would love for you to be part of this experience.
Responsibility
Research and identify problems in existing product or process
Design solutions and deliver wireframes and mockups for a variety of devices and interfaces
Generate Design Documentation
Work directly with front-end engineers to ensure a smooth delivery from design to product
Write test plans according to Design Documentation
Provide design consultation to users and able to promote your own product
Qualifications
Self-starter who are eager to learn
Agile expert or has essential project management sense
Strong understanding of product life cycle and strong communication skills
T shape designer: a design generalist with your own edge
Able to embrace fast-paced and agile work environment
*This role is located in San Diego, CA. Relocation assistance is provided. *
Plus
Good understanding of visual hierarchy, composition, typography and color theory
Start-up work experience
Perks
Full company paid Medical, Vision, and Dental insurance plan
Competitive salary and benefits
Paid vacations
Daily breakfast, lunch, and dinner.
Continuing Education Reimbursement.
Annual Bonus
Full kitchen with unlimited snacks and fruits
Company 401(K) program
Company paid life insurance
TuSimple is an Equal Opportunity Employer. This company does not discriminate in employment and personnel practices on the basis of race, sex, age, handicap, religion, national origin or any other basis prohibited by applicable law. Hiring, transferring and promotion practices are performed without regard to the above listed items.
Email your resume directly to: uxdesign9350fa4d2@ivy.greenhouse.io
*This role is located in San Diego, CA. Relocation assistance is provided. *
Apply for this job
Tell a friend