UX Designer Internship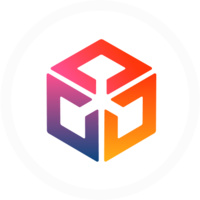 Vectice
Join Vectice, a startup on a mission to revolutionize the way enterprise data science teams track their assets, manage knowledge and collaborate with the rest of the business. We are building a platform agnostic collaborative AI Catalog and Knowledge Graph for managing data science assets to successfully scale AI initiatives in the enterprise. Vectice was founded earlier this year by 2 serial entrepreneurs. We recently secured a large seed investment round (soon to be announced) from well known investors which gives us a long runway and financial stability to realize our vision. We are engaged with several Fortune 2000 enterprise prospects as part of our beta program.
We are a product and technology first company. We are passionate about building the best possible products to our customers. We invest heavily in product development, design and engineering. We take pride in our craft and how we design software. We leverage a modern technology stack with TypeScript, React, Node.js, Python and Kubernetes.
Job Description
We have a UX internship position available for the right designer candidates who want to create new products and have a can do attitude. We leverage Figma as our primary design tools and are inventing new experiences to enable cross-functional collaboration between technical and non-technical audiences.
Here are a few reasons to apply to Vectice:
Experience the startup environment joining a company at its very early days. You will get a chance to have a bigger impact and participate in product discussions.
Get exposure to the very hot field of AI and analytics, and understand how data science teams operate in large enterprises.
Work at the intersection of collaboration and analytics to design brand new user experiences.
Work directly with customers to gather requirements and feedback
Product and business mentors who have been around the block and will help you to acquire valuable skills and accelerate your career.
Requirement and Responsibilities
6 months+ internship (12+ months preferred)
Proficiency with a design tool (Figma preferred)
Previous experience of designing an application for the enterprise
Comfortable defining information architecture
Brainstorm and collaborate with the team on product requirements and design goals
Ensure design consistency and promote reusable design components
Analyze data to understand friction points and design issues
Following experience is helpful:
Ability to build lightweight UI prototype
Visual design on photoshop or similar tools
Experience with collaborative applications and understanding design patterns behind viral enterprise applications.
Experience in the data and analytics space (data science, business intelligence or data management)
We're looking for people with vision and imagination who can see beyond tomorrow. If you are looking for a place to push your career to the next level, talk to us about joining our team.
Apply for this job
Tell a friend