UI Designer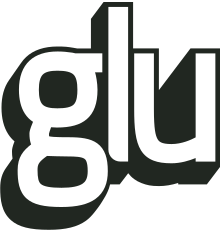 Glu Mobile
At our Crowdstar studio in San Francisco, we believe that there is a huge opportunity in interactive entertainment products for women. With our successful mobile game titles, Covet Fashion and Design Home, Crowdstar has developed new ways for users (players) to enjoy fashion and interior design. As a team, we are passionate not only about creating fun and engaging games for women but enriching lives outside of the game.
Description
The
UI Designer
will work closely with our team of designers, UX researchers, producers, artists and engineers to conceptualize and implement beautiful, engaging and highly functional interfaces for a new mobile game product. 
The ideal candidate is passionate about the design process - from deep understanding of the player experience, to interaction studies, visual design and user testing. Your role will be anticipating the users' needs, advocating for them and ensuring that the final product surprises and delights them.
Responsibilities:
·
Collaborating closely with a small, tight-knit team in the design ideation process
·
Translating game design ideas and concepts into clear user flows and wireframes
·
Generating interactive prototypes to demonstrate user flows and complex functionality - in Sketch, Adobe XD or similar
·
Developing look and feel of UI and ensuring consistent design aesthetic and functionality throughout the product
·
Providing and iterating on mockups of new features and screens
·
Working closely with engineering team to ensure proper implementation of your designs
·
Participating in
user research
and translate observations into improved UI
·
Maintaining deep knowledge of industry UI trends and best practices
Required:
·
5+ years experience in mobile UI/UX design - games or lifestyle apps preferred
·
Strong foundation in all aspects of the design process - from user research through to user testing
·
Expert visual design skills - with a portfolio demonstrating clean, compelling, modern mobile design
·
Demonstrated ability to translate complex design into clear wireframes and user flows
·
Ability to mock up UI animations - in After Effects, Unity or similar
·
Experience creating light interactive prototypes in Sketch, Adobe XD or similar
·
Experience implementing and animating UI in Unity, Cocos Creator or similar
·
Strong time management skills and ability to meet deadlines in a fast-paced environment
·
Love of creative collaboration and ability to take constructive criticism
·
Ability to present your ideas thoughtfully in both written and visual format
·
Passion about ensuring the highest possible level of quality for the products you create
Apply for this job
Tell a friend