UX Product Designer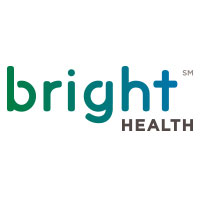 Bright Health
At Bright Health we're trying to make healthcare simpler, personal and more affordable. To do that, we need an amazing user experience on
brighthealthplan.com
, our member hub, and our tools for brokers and providers. We have big plans to reinvent our
BHP.com
website, build a new member experience, refresh our mobile app experience, and more. We need someone like you to join our growing team to help us conceptualize, define, and build the UX of Bright Health in 2020 and beyond. You'll collaborate with engineers, marketing, several lines of business partners, and product to define the next stage of Bright Health. 
YOUR RESPONSIBILITIES
Lead and execute UX projects from kick-off to launch, including journeys, wireframes, concept mocks, and final deliverable specifications
Collaborate with user research to define and apply user research to design
Collaborate with engineering and the DSM team to define and maintain the design system
Gather and apply data to designs and future work
Lead the UX team as a Sr. member, specifically around latest industry trends, identifying places for process improvements and better design culture within the company
EDUCATION, TRAINING, AND PROFESSIONAL EXPERIENCE
Five (5)+ years' experience as a UX/Product designer 
Five (5)+ years' experience using Sketch
Excel at web user experience design, both website and web apps for mobile, tablet and desktop experiences
Considered an expert in responsive, mobile first design
Experience utilizing and growing design systems through product design. 
Experience with interactive UX Prototyping 
Any of the following skill sets are considered bonuses: accessible design expertise, front-end coding capabilities, mobile native app experience, user research experience, working knowledge of material design and reactstrap/Bootstrap design principles
PROFESSIONAL COMPETENCIES
Super collaborator, with experience working in fast-paced environments
Proven process of using data to inform your designs and design decisions
Ability to define a project path forward, manage trade-offs, and effectively gather feedback
Familiarity with psychology design principles and/or behavioral design 
ABOUT US
At Bright Health, we brought together the brightest minds from the health care industry and consumer technology and together we created Bright Health: a new, brighter approach to healthcare, built for individuals. Our plans are easy to manage, personalized and more affordable, giving people the quality care they deserve. Through our exclusive care partnerships with leading health systems in local communities we are reshaping how people and physicians achieve better health together.
We're Making Healthcare Right. Together. 
We've won some fun awards like: 
Great Places to Work
, 
Modern Healthcare
, 
Forbes
, etc. But more than anything, we're a group of people who are really dedicated to our mission in healthcare. Come join our growing team!
As an Equal Opportunity Employer, we welcome and employ a diverse employee group committed to meeting the needs of Bright Health, our consumers, and the communities we serve. All qualified applicants will receive consideration for employment without regard to race, color, religion, sex, age, national origin, protected veteran status, disability status, sexual orientation, gender identity or expression, marital status, genetic information, or any other characteristic protected by law.
BRIGHT ON!
Apply for this job
Tell a friend