Product Designer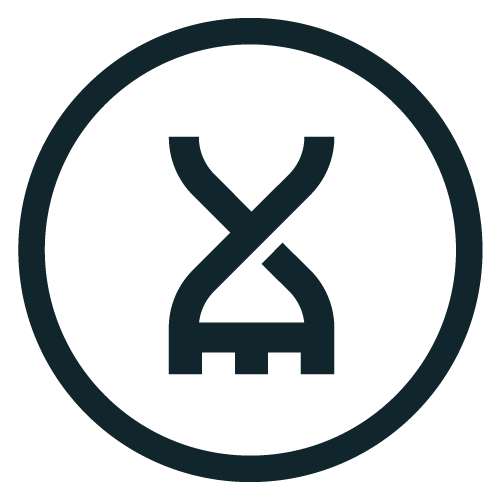 BenchSci
BenchSci exponentially increases the speed and quality of life-saving research by empowering scientists with the world's most advanced biomedical artificial intelligence to run more successful experiments. Backed by F-Prime and Google's AI fund, Gradient Ventures, BenchSci uses machine learning to diagnose pharmaceutical R&D health from hidden patterns in procurement data. A turnkey application of AI with immediate, quantifiable impact, BenchSci now optimizes reagent procurement and experimental success in 15 of the top 20 pharmaceutical companies and over 4,300 leading academic centers globally.
Our growing product design team is looking for an exceptional product designer to create experiences that help scientists find and interact with the data on our platform. Our product is data-rich, we're looking for someone who has proven experience working on products with complex datasets. Your work will impact the way scientists do their research and accelerate their work.
What you'll do:
Create, iterate on, and deliver on end-to-end experiences from idea to launch: user flows, wireframes, prototypes, specifications, and visual designs for use in all stages of product development and maintenance
Collaborate with our team's scientists, engineers, and designers to come up with solutions that meet the business, technical, and user needs
Work closely with our users to discover their needs, test, and validate design solutions
Use strong communication skills to present, articulate, and explain design recommendations and decisions within cross-functional teams and to stakeholders
Utilize user data and customer feedback in your design process with support from analytics and user research
Work with the development team to ensure designs are implemented per specifications
Work autonomously to deliver projects within timelines
Follow trends and best-practices in digital product design, and ensure that BenchSci tracks them closely in our platform designs
Play an ongoing role in developing guidelines and design systems, and advocate for the consistent use of design standards across experiences
Who we're looking for:
2+ years experience in product design 
A demonstrated history of product design work with complex data requirements
Experience with or ability to learn scientific and engineering terminology
Experience operating as the design lead on projects end-to-end, from discovery through to the creation of high-fidelity design files 
A portfolio demonstrating high-quality design for commercial, real-world products Excellent skills in low and high fidelity UX and UI design, prototyping, and design documentation
Familiarity with design tools such as Figma, Sketch, InVision, Adobe Creative Suite
Strong written and verbal communication; you can clearly articulate the rationale behind your design decisions, and express complex ideas and concepts with simplicity
Experience collaborating in a cross-functional team to deliver high-quality work while advocating for visual design, brand, and user experience consistency
Deep understanding of design principles, user experience, interaction design, and visual design, standards and best practices for responsive web
You think like a scientist - question your assumptions and strive for data-driven decisions
Bonus points for:
Background in life sciences is a strong asset
Proficient in HTML, CSS, and can explain how your designs will be implemented with code
What's in it for you:
Competitive salary with company benefits from day one
Dedicated learning and development budget (conferences, courses, etc.)
An opportunity to help transform and improve scientific research with a fun, energetic, and supportive team
Quarterly team events, annual retreats, and regular lunch and learns
Fully stocked kitchen with healthy snacks
Onsite gym and showering facilities
Casual dress code in a creative office environment (we have our own botanist!)
Office located in the heart of downtown Toronto (College/Bathurst)
About BenchSci
We empower the world's scientists to run more successful experiments to accelerate drug discovery.
With a 50% failure rate, inappropriate antibodies waste millions of research dollars and delay novel therapies by months. BenchSci's AI solves this problem by continuously reading biomedical papers like a PhD biologist to understand which antibodies have been successfully used in which experiments. Unlike traditional antibody search tools, BenchSci uses comprehensive data, proprietary machine learning models, sophisticated bioinformatics and ontologies, proprietary image recognition technology, and a unique interface to increase confidence in antibody selection. This reduces the cost of research and increases its impact for over 24,000 scientists at more than 2,000 academic institutions and 15 of the top 20 pharmaceutical companies that trust BenchSci to guide their experiment design.
Here at BenchSci, these are our core values:
Focused: We focus on what will drive the greatest impact at all times.
Advancement: We believe in continuous growth, and discovering new ways to do things better. This applies to our product and business, but also to ourselves.
Speed: We recognize that without a sense of urgency, our team, our product and our mission lose their value.
Tenacity:
What we're trying to do isn't easy, but we
hire
the best people, and give them the autonomy, tools, and resources to succeed. The hard work is up to them.
Transparency: We believe that sharing diverse ideas and information creates strong teams. Our success stems from research, collaboration, feedback, and trust.
BenchSci is an equal opportunity employer. We value diversity and are committed to fostering an inclusive environment. All four of our cofounders are immigrants to Canada, as are many of our employees. We welcome your fresh perspectives and ideas.
Apply for this job
Tell a friend